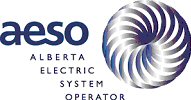 CALGARY, ALBERTA -- (Marketwired) -- 07/02/13 -- Soaring temperatures drove Alberta's demand for electricity to exceed the previous summer high of 9,885 megawatts (MW), and demand is expected to continue to increase this afternoon.

The record demand for electricity is due to a number of factors, including extremely high temperatures throughout the province. In addition, a number of generators were offline for planned and unplanned maintenance, a transformer unexpectedly went out of service and wind generation was low.

A public appeal for Albertans to voluntarily reduce their electricity consumption was issued earlier today to help ease demand. As a further measure and in order to protect the overall reliability of the Alberta Interconnected Electric System, at 4:24 p.m. the AESO also directed transmission facility owners to shed 100 MW of electricity demand (also referred to as load). Flood-impacted areas and critical facilities such as hospitals and emergency services will not be affected by this directive.

The AESO's system controllers monitor the electricity grid 24 hours per day, seven days per week, working collaboratively with transmission facility owners, distribution facility owners and power generation owners to ensure that even during times of high demand, contingency plans are in place and reserves are available to meet the electricity demands of all Albertans.

The AESO extends its thanks to Albertans for their cooperation reducing electricity demands today. Citizens are still encouraged to voluntarily reduce their electricity usage during extreme weather by:


-- Turning off unnecessary lights and electrical appliances;-- Minimizing the use of air conditioning;-- Closing blinds, shades or drapes during the hottest part of the day; and,-- Running major power-consuming equipment such as dishwashers and washers and dryers during off-peak hours (after 7 p.m.).
As an independent system operator, the AESO leads the safe, reliable and economic planning and operation of Alberta's interconnected power system. The AESO also facilitates Alberta's fair, efficient and openly competitive wholesale electricity market, which in 2012 had 170 participants and approximately $6.4 billion in annual energy transactions.


Contacts:
Alberta Electric System Operator
Matt Gray
Cell: 403-617-5529
Pager: 403-515-9450
matt.gray@aeso.ca