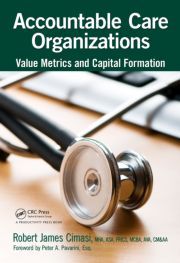 Accountable Care OrganizationsISBN: 978-1-4665-8183-8Also available in eBook formats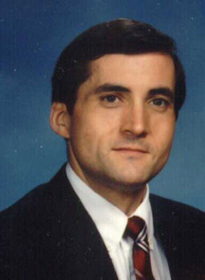 Robert J. Cimasi MHA, ASA, FRICS, MCBA, AVA, CM&AA, serves as Chief Executive Officer of Health Capital Consultants (HCC), a nationally recognized healthcare financial and economic consulting firm headquartered in St. Louis, MO.



BOCA RATON, FL -- (Marketwired) -- 07/18/13 -- CRC Press / Productivity Press is pleased to announce the publication of Accountable Care Organizations: Value Metrics and Capital Formation authored by nationally recognized healthcare expert, Robert James Cimasi. This dynamic book explores the historical background and evolution of the highly anticipated ACO model which is rapidly expanding since its adoption as part of the Affordable Care Act, commonly referred to as Obamacare.

"Bob Cimasi has done it again. He is a thought leader in contemporary healthcare matters, and his new book, Accountable Care Organizations: Value Metrics and Capital Formation, establishes and explains, in plain terms, the operational and financial DNA and genomic construct and understanding for any organization considering the development and operations of an ACO... a must read and resource for any healthcare industry executive," states Roger W. Logan, MS, CPA/ABV, ASA, Senior Vice President of Phoenix Children's Hospital.

The book describes the basis for the development of value metrics and capital formation analyses that is foundational to assessing capacity for change in healthcare organizations considering the development of an ACO, as well as the current efficacy of the model.

"Accountable Care Organizations is the first comprehensive text on capital formation and value metrics for this new healthcare business model," states Dr. David Edward Marcinko, of the Institute of Medical Business Advisors, Inc. "I can think of no one more qualified to write it than Bob Cimasi at Health Capital Consultants... it is destined to become a classic work... read, review, refer, and profit by this valuable resource."