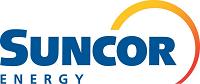 CALGARY, ALBERTA -- (Marketwired) -- 07/17/13 -- Suncor Energy announced today the release of its 2013 Report on Sustainability. The voluntary report highlights Suncor's environmental, social and economic performance.

"Is it possible to have a prosperous economy and a vibrant society, while maintaining a healthy planet for our grandchildren? I believe the answer is yes," said Steve Williams, president and chief executive officer. "To do this, we need to take collaboration to the next level and engage citizens in an informed discussion about the path forward. Our Report on Sustainability is intended to help kick-start that conversation."

In addition to reporting on the company's economic contribution and social impact, the Report on Sustainability specifically highlights Suncor's progress towards its beyond-compliance environmental performance goals. Below are some of the highlights found in the 2013 report.

Environment


--  Oil Sands Water Management Strategy. Suncor's goal is to reduce    freshwater consumption by 12 per cent by 2015 (from 2007 levels). In    February 2013, Suncor began sending treated tailings water from its oil    sands base plant to its Firebag in situ facility for reuse as makeup    water. As part of the oil sands water management strategy, around 10,000    cubic metres per day of tailings water is now used as in situ makeup    water instead of being stored in tailings ponds. An equivalent amount of    water will be recycled at the mining site, reducing the amount of fresh    water Suncor needs to withdraw from the Athabasca River.--  Land and Biodiversity. Suncor has a goal to increase reclamation(i) of    disturbed land area by 100% by 2015 (from 2007 levels). By the end of    2012, Suncor had planted nearly six million trees on our oil sands site    - including 900,000 trees in the previous 12 months alone.--  Air Quality. Suncor's environmental performance goal for air emissions    seeks a 10 per cent reduction by 2015, compared to 2007 levels. Overall,    total reported air emissions in 2012 decreased by 8.7 per cent compared    to 2011 levels. This decrease was primarily due to a significant    reduction in the Refining and Marketing business unit. Emissions were    also reduced as a result of improved performance from our Oil Sands and    Exploration and Production business units.--  Energy Intensity and Greenhouse Gas Emissions. Suncor has a goal of    improving energy efficiency by 10 per cent by 2015. Currently, the    company is working to implement an Energy Management System (EMS) at all    of its major facilities. The system will improve the measurement,    control and governance of energy and is expected to result in a two to    three per cent improvement in energy/GHG intensity through better    operational control.
(i) Reclaimed lands have not been certified as such by government regulators. For further details on the definition of reclaimed, see the Legal Notice herein.
Social
--  In 2012, Suncor and the Suncor Energy Foundation have contributed over    $22 million in community investment.--  As part of its community investment program, Suncor works    collaboratively with Aboriginal businesses and communities. In 2012,    Suncor implemented a new Aboriginal Economic Collaboration Strategy with    a goal to increase partnerships with Aboriginal businesses across    Canada. At the same time, the Suncor Energy Foundation made investments    that support improved education and leadership opportunities for    Aboriginal Peoples through a number of partnerships and contributed $1.7    million to support excellence in indigenous education. The Report on    Sustainability provides an overview of a number of these programs and    partnerships.--  Suncor's recordable injury frequency rate declined in 2012, from 0.73 in    2011 to 0.59, an improvement of 19 per cent.