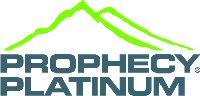 VANCOUVER, BRITISH COLUMBIA -- (Marketwired) -- 07/17/13 -- Prophecy Platinum Corp. ("Prophecy Platinum" or the "Company") (TSX VENTURE: NKL)(OTCQX: PNIKF) is pleased to announce the commencement of the 2013 field program at its 100%-owned Wellgreen PGM-Nickel-Copper project in Canada's Yukon Territory. Field activities, metallurgical test work and engineering initiatives commenced in June with the comprehensive re-logging and re-sampling of up to 12,000 metres of historic drill hole cores from across the main Wellgreen deposit, approximately 75% of which have never been tested. A targeted exploration drilling program, designed to facilitate a higher-grade, lower CAPEX start-up concept convert a significant amount of Inferred Mineral Resources to the Measured and Indicated category, and test recently determined potential high-grade zones, is set to begin before the end of July.

Our 2013 Wellgreen exploration program has been designed to support and maximize the results of a revised Preliminary Economic Assessment (PEA) and updated mineral resource estimate as the next major milestones in the development of the project. The updated PEA, expected to be completed in the first half of 2014, will reflect a new approach to the project under which a significantly reduced CAPEX and enhanced economic Key Performance Indicators are key goals. In addition to the field activities now underway, environmental, socio-economic, engineering and metallurgical contracts have been awarded in accordance with the Company's target timeline.

Outline of the 2013 Exploration Program:

We expect to achieve the following results with our 2013 Wellgreen exploration program:


--  Re-Sampling Program    --  Re-logging / sampling and bulk mineability assessment of up to        12,000 metres of historic drill holes which were previously only        selectively assayed for narrow, very high-grade, massive sulphide        zones. Drill hole cores will be re-logged and comprehensively        analyzed for platinum, palladium, rhodium, and gold (4E), nickel,        copper and cobalt mineralization with NI 43-101 quality control        measures to allow for their inclusion in the updated 2014 PEA.--  Drilling Program    --  Definition of higher-grade mineralization for scheduling in the        first 5-10 years of operations to enhance existing positive        economics;    --  Step-out drilling to offset higher grade mineralized zones and bring        currently unclassified blocks that are within the previous pit model        into the mineral resource;    --  Conversion of a significant portion of the mineral resource from        Inferred to the Measured and Indicated category to increase overall        confidence in the mineral resource model;    --  Testing of high priority, road-accessible targets adjacent to the        main Wellgreen deposit for the existence of new higher grade, bulk        mineable mineralization.--  Metallurgical Optimization    --  Next phase of test work is underway in order to optimize metal        recovery of disseminated mineralization as well as grind size and        flotation process improvements.--  Engineering and Mine Plan Optimization    --  Studies are underway to look at a staged development approach with        an initial smaller scale start-up operation at reduced CAPEX and        with increased project internal rates of return. Expansion is        planned to be incorporated on a staged basis and funded, in part,        from operations.