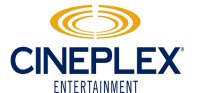 TORONTO, ONTARIO -- (Marketwired) -- 07/17/13 -- Cineplex Inc. (TSX: CGX) ("Cineplex") today announced its offer to purchase EK3 Technologies Inc. ("EK3"), a London, Ontario-based, market leading in-store digital merchandising provider, with operations in Canada, the United States and other countries.

The initial purchase price is approximately $40 million, subject to certain adjustments to be made at closing, plus a reverse earn-out payment subject to an aggregate maximum purchase price of $78 million for both payments. The reverse earn-out payment will be based on 2015 operating results and will be payable in early 2016 in the event certain targets are achieved.

EK3 designs, installs, manages and consults on some of the largest digital merchandising networks in North America, with networks viewed by more than 1.8 billion shoppers annually. The company has developed proprietary state-of-the-art technology and patented software, and provides creative content production, media sales and extensive network operations services, which delivers digital merchandising networks that are scalable, reliable and secure.

EK3 clients include major retailers, such as Tim Hortons, McDonalds, Walmart, Target, as well as Canadian financial institutions RBC Financial Group and BMO Financial Group.

The acquisition complements Cineplex's existing digital signage business, Cineplex Digital Media ("CDM"), whose clients include Scotiabank, CIBC, SunTrust, Rogers, Oxford Properties, Brookfield office towers and ONroute, among others.

EK3 will be renamed and operate as Cineplex Digital Networks ("CDN"), and will continue to be led by EK3 President and CEO, Nick Prigioniero.

"Cineplex's brand, resources and media sales along with EK3's proprietary technology platform, network management, award-winning creative services and digital merchandising expertise is a powerful combination," said Ellis Jacob, President and CEO, Cineplex Entertainment. "The strengths of CDM and CDN will make us a leader in the indoor digital signage industry and provides a platform for significant growth throughout North America."

Financial Highlights

EK3 has annual revenue of approximately $26 million and Normalized EBITDA of approximately $4 million. The reverse earn-out payment will be based on a multiple of 6x 2015 adjusted Normalized EBITDA in excess of $4 million, subject to certain adjustments, with an aggregate maximum purchase price of $78 million for both the initial and the earn-out payments.

Closing of the Transaction

Cineplex's offer is conditional upon acceptance by the holders of 97 percent of EK3's shares. Closing of the transaction will be subject to customary closing conditions and is expected within two to four weeks.

Financing

Cineplex has availability under its existing credit facilities to fund the purchase price.

Conference Call

Cineplex will hold a conference call for analysts and investors today, Wednesday, July 17, 2013, at 9:30 a.m. Eastern Daylight Time ("EDT") to discuss this announcement in further detail. To join this conference call, please dial 416-644-3415, or if calling from outside of Toronto, dial 1-877-974-0445 at least five to ten minutes prior to 9:30 a.m. EDT. Please quote conference ID# 4627148 to access the call.