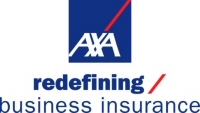 LONDON, UNITED KINGDOM -- (Marketwired) -- 07/17/13 -- AXA's annual Business Crime Index, which monitors the levels of crime committed against UK businesses, shows that after two years of rising crime rates, the last twelve months have seen a significant fall in both the number and average cost of business crime.

Highlights of the index reveal:


--  14 per cent drop in rates of business crime--  13 per cent drop in average cost of business crime--   theft, the most common type of business crime, down 11 per cent--  arson and malicious damage levels down 15 and nine per cent respectively--  three quarters (73 per cent) of postcode regions show a drop in crime--  Wigan tops regional chart of worst hit areas
AXA, one of the UK's largest business insurers with around 25 per cent market share, compiles its index based on the claims records of its customers on an annual basis.
During 2013, all categories of crime monitored by the AXA index saw a fall in levels aside from deception and trickery which recorded a very slight increase.
The most common crime committed against business remained as theft in 2013, accounting for around three quarters of all crime. However the rate of thefts has dropped by 11 per cent year on year while those involving violence has dropped by 10 per cent. The average cost of theft claims remains similar to 2012 at just under GBP 4,000.
But while average theft costs were steady, a 13 per cent drop in the overall cost of crime was seen as a result of the average costs for arson and malicious damage both dropping by over 25 per cent.
In addition the riot claims, seen in summer 2011 and which accounted for some of the rises in crime and larger average costs last year, have not been repeated.
Research(1) carried out by AXA among business owners suggests that their attitude reflects the current situation with 85 per cent stating that they are either less worried or no more worried about the threat of crime to their business than a year ago.
Regional Hot Spots
Despite the overall picture being positive there are still some areas of the country experiencing rising crime levels or levels of crime well above average. The table below shows the postcode regions with the highest rates(2) of business crime across the UK for each of the last three years.
This year, 2013, as in previous years, many of those in the top ten are a reflection of areas in the country that have been hit hard by the effects of recession.
-----------------------------------------------------------  TOP TEN AREAS FOR BUSINESS CRIME BY POSTCODE REGION-----------------------------------------------------------  2010/2011(i)    2011/2012(i)    2012/2013(i)-----------------------------------------------------------1 Walsall         Halifax         Wigan-----------------------------------------------------------2 Wolverhampton   Telford         Hull-----------------------------------------------------------3 Coventry        Oldham          Bradford-----------------------------------------------------------4 Derby           Luton           Newport-----------------------------------------------------------5 Oldham          Doncaster       Oldham-----------------------------------------------------------6 Telford         Dudley          Telford-----------------------------------------------------------7 Milton Keynes   Wolverhampton   Wakefield-----------------------------------------------------------8 Dudley          Wigan           Salisbury-----------------------------------------------------------9 Lincoln         Walsall         Sheffield-----------------------------------------------------------10Wigan           Bolton          Blackpool-----------------------------------------------------------