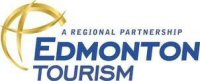 EDMONTON, ALBERTA -- (Marketwired) -- 07/12/13 -- Call me K-Days?

Definitely. With pop singer-songwriter sensation Carly Rae Jepsen called to the first-ever K-Days - just one of a stellar group of headliners appearing at Edmonton's king-sized fair - this summer extravaganza has got your number and it's not about maybe.

From July 19 through July 28, the focus will be on the midway, music, parades, family fun, and food favourites that can only be found on the fair grounds at Northlands.

"We want our guests to experience K-Days as their own summer festival and have worked to create an event that allows them to plan how they want to enjoy their summer festival," says Richard L. Andersen, President and CEO of Northlands, the community organization behind the event. "At this year's festival, we will have exhibits to suit everyone in your family from the sports fanatic to the dreamer."

New & Improved It's all about fun and increased excitement levels as K-Days unveils 17 new attractions for 2013. Here's what you can expect:

More Parades: New this year, the twice daily K-Days Mini Parade on the midway (July 22-26 at 4:30 p.m. and 7:30 p.m.).

New Midway Attractions: The Elastic Gymnastics Aerial Thrill Spectacular and Mach 3, an extreme ride that produces an acceleration of 3.5 g on those daring to try it.

Return of the Klondike: A favourite of earlier incarnations of K-Days, this year's fair reunites its guests with the thrill of the gold rush and the golden days of the Klondike. Strike it rich as 19th century-style gold panning is back. Check out the Chilkoot Gold Mine or hop on-board the Klondike Express for an old-time locomotive tour.

Now Playing: What's a festival without magic and mystique? Mana enchants with unforgettable worlds where exotic creatures, illusionists, fire eaters, acrobats, jugglers, BMX bikers, contortionists and special effects create a spell-binding, show-stopping experience.

Do it Alberta Style: The new Our Alberta exhibit is an interactive journey that provides a breathtaking look at the province. Relive gold medal glories at the new K-Days Sports Hall.

Kid Friendly Fun: Kids Town is the place for children to explore and learn about the world they're growing up in by taking part and 'working' in places like the Construction Zone or the Doctor's Office.

Music to the Max

K-Days will make you want to channel Classified's "Inner Ninja," Carly Rae will show that she still has your number and Down With Webster will leave you feeling like "You're One in a Million."

But that's just for starters as these and a host of headliners take to the Koodonation Stage nightly. During the day, the new Koodonation Stage will feature live entertainment including hypnotists, mentalists and cover bands. When the sun sets, the volume cranks up and you'll be rocking, rolling, singing the blues and doing everything in-between.