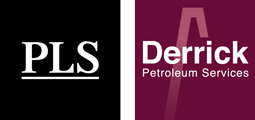 HOUSTON, TX -- (Marketwired) -- 07/12/13 -- PLS Inc.

•Global value up 19% from Q1 yet below historical pace •Deal counts, however, remain close to normal •Internationally, Africa and South America are strong, Europe slows •Cautious stance by buyers despite strong fundamentals and high deal inventory •MLPs continue buying while Asian buying takes brief pause •US markets dominated by desire for strong producing assets •Canada clawing back after Q1 stall

PLS Inc., a Houston-based research, transaction and advisory firm, in conjunction with its international partner, Derrick Petroleum Services, announced that global M&A oil and gas upstream deal activity for Q2 2013 totaled $24.9 billion in 141 separate transactions with deal values disclosed. This is up 19% from Q1 totals of $20.9 billion in 117 deals and down 12% from Q2 2012 totals of $28.4 billion in 173 deals. After a torrid deal pace in Q4 2012 of $138 billion in 223 deals, the first-half 2013 deal value ($45.8 billion) represents the lowest six-month period since at least 2007 while the first-half 2013 deal count (258 deals) is second only to the first half of 2009 (184 deals for $65 billion). The first half of 2009 was understandably slow having come on the heels of the US financial crash spurred by the burst in the housing bubble.

According to Brian Lidsky, PLS Managing Director, "In the US, in contrast to early 2009, the economic environment is on the upswing, equity markets have been rising nicely, oil and gas prices are relatively stable and there is plenty of deal inventory. The lack of mega-deals is likely due to a conservative stance on the part of buyers, after several years of intense investment in new positions in the resource plays. Many companies have already established large acreage positions and are turning their attention and their capital to drilling the acreage. Also, there is a large deal inventory so buyers are not in a rush to strike large deals. Smaller deals are getting done at a close to normal pace."



                                Table 1              Quarterly Global E&P Mergers & Acquisitions                       Q2-2012    Q3-2012    Q4-2012    Q1-2013    Q2-2013# of Deals               173        148        223        117        141Deal Value (US$MM)     $28,395    $51,014    $138,001   $20,871    $24,911
Source:
PLS Derrick M&A Database
. Only includes deals with price disclosure.
Global -- Q2 2013

Regionally, North America's $10.0 billion in oil and gas transactions (see Table 2) led the world with a 40% share, down from 65% in Q1. This is followed by the FSU (25%) and Africa (23%). Significant upward shifts in Q2 versus Q1 are in South America (deal value up 348% and deal count up 100%), Africa (value up 36% and count up 300%) and the FSU (value up 350% and count up 80%). Europe, on the other hand, trended lower with value down 72% while count rose 50%.