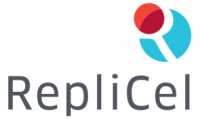 VANCOUVER, BRITISH COLUMBIA -- (Marketwired) -- 07/11/13 -- RepliCel Life Sciences Inc. (the "Company" or "RepliCel") (OTCBB: REPCF)(CNSX: RP) is pleased to report that it has completed the previously announced Collaboration and Technology Development Transfer Agreement (the "Agreement") with Shiseido Company, Limited ("Shiseido"). A joint steering committee will now be formed to oversee the transfer of the technology, knowhow and standard operating procedures. As defined by the Agreement, Shiseido will pay RepliCel an upfront fee of yen 400,000,000 (approx. CDN $4,200,000). In addition, Shiseido will pay RepliCel sales milestones amounts of up to yen 3,000,000,000 (approx. CDN $31,500,000) and royalties.

The Agreement gives Shiseido an exclusive geographic license to use RepliCel's RCH-01 hair regeneration technology in Japan, China, South Korea, Taiwan and the ASEAN countries representing a population of approximately 2.1 billion people. Shiseido and RepliCel will collaborate on the continued improvement of the technology and will conduct human clinical trials in each of their territories with the goal of commercializing a safe and effective hair regenerative treatment to help those suffering from pattern baldness and thinning hair.

David Hall, CEO of RepliCel commented, "This agreement gives RepliCel's RCH-01 hair regeneration technology important third-party validation from one of the most respected cosmetic companies in the world. In addition, the Japanese government has recently committed to establish a new approval process for regenerative medicine products focused on accelerating approval timelines. This changing regulatory environment enhances the strategic nature of our collaboration with Shiseido. In parallel with RepliCel's planned Phase II trial in Europe, the Shiseido license represents a second clinical pathway for the development of our RCH-01 technology."

"We look forward to working with Shiseido with its deep expertise in hair research. We anticipate that our collaborative efforts will support the continued improvement of our technology," stated Dr. Rolf Hoffmann, Chief Medical Officer of RepliCel. "This license represents the first of many development and collaboration agreements we intend to undertake around our broader platform of addressing cellular deficits in diseases such as pattern baldness and tendinosis," concluded Dr. Hoffmann.

Asia's Hair Loss Market

With the increasing awareness of baldness as a medical condition that can be treated; the demand for hair loss treatments has sharply risen; especially in the Asian market. For example, a study by the Peking University People's Hospital published in the British Journal of Dermatology in 2010 found that 21 percent of adult males and six percent of females in China suffer from hormone-driven hair loss. Furthermore, the International Society of Hair Restoration Surgery's (ISHRS) biennial survey of hair restoration physicians found that the number of hair restoration patients in Asia grew 345% from 2004 to 2010. Shiseido has also conducted research on hair and scalp concerns. Their survey of women living in Tokyo, Shanghai, Chengdu and Bangkok found that women aged 40+ commented that their hair was thinning.