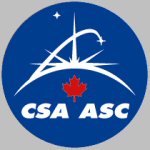 LONGUEUIL, QUEBEC -- (Marketwired) -- 06/06/13 -- The event below has been cancelled due to poor weather conditions.

Media representatives are invited to attend a simulation of a robotic mission to Mars conducted by a team of 30 university students and researchers in partnership with the Canadian Space Agency (CSA).

Working from a remote "Mission Control" centre, the students will use the CSA's Juno rover to find scientifically significant rocks and soil on the CSA's analogue terrain (which replicates the environment of Mars). The team will be given a limited amount of time to determine how to select the best samples for science, as would be the case for a real mission to return samples from Mars to Earth.

The mission simulation is part of CREATE, a cross-disciplinary and multi-institutional training program, funded by the Natural Sciences and Engineering Research Council (NSERC) with the collaboration of the CSA. The exercise is designed to help train the next-generation of space scientists and engineers through an integrated learning experience. In return, the students will share their data and lessons learned with the CSA for future exploration projects.

Note: This event will take place outdoors and will be cancelled without advance notice in case of rain.


Date: June 6, 2013Time: 1:30 p.m. EDTWhat: Student-led simulation of a Mars rover missionWho: Alain Ouellet, Acting Director, Space Exploration Development, CSA Dr Gordon Osinski, Western University, Head of the CREATE program University studentsWhere: Canadian Space Agency 6767 Route de l'Aeroport Saint-Hubert, Quebec J3Y 8Y9
Follow us on:
RSS:
http://www.asc-csa.gc.ca/rss/default_eng.xml
Facebook:
https://www.facebook.com/pages/Canadian-Space-Agency/150629121625960
YouTube:
http://www.youtube.com/user/Canadianspaceagency
Twitter:
http://twitter.com/csa_asc


Contacts:
Canadian Space Agency
Media Relations Office
450-926-4370
media@asc-csa.gc.ca
www.asc-csa.gc.ca