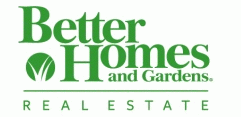 MADISON, NJ -- (Marketwired) -- 06/04/13 -- As a melting pot, America is shaped by the beliefs, customs and cultures of its diverse population. To that end, do individuals from different backgrounds hold the same vision and attitude when it comes to setting forth and achieving the American Dream of homeownership? Better Homes and Gardens® Real Estate set out to find the answer to that question, and today, released national survey findings from the three largest population groups within the U.S., with an equal distribution among 400 Caucasians, 400 African Americans and 400 Hispanic Americans ages 18 and older. The Better Homes and Gardens Real Estate survey results indicate that Americans from these three ethnic groups are far more alike than different when it comes to many perceptions and behaviors surrounding the home buying process. However, when it comes to considering family ties and origins when buying a home, there are key differences among these ethnicities.

"America has a proud heritage of diversity, and the notion that our client base will continue to change and evolve should be apparent to everyone in the real estate industry," said Sherry Chris, president and CEO of Better Homes and Gardens Real Estate LLC. "It's important that we understand all that we can about our consumers to best serve them and that includes understanding them not only from an cultural standpoint, but with regard for their individual values, aspirations and needs."

Key findings from the Better Homes and Gardens Real Estate survey include:

We've Got High Hopes: All groups surveyed are optimistic about the next generation of homeowners, and furthermore, a majority believe their children or future children will have a home of their own before the age they did (Hispanic 78%; African American 74%; Caucasian 56%) and homeowners believe that their children's homes will be the same size or bigger than theirs (Hispanic 90%; African American 83%; Caucasian 73%). Each group surveyed views homeownership as an overarching lifelong goal. In fact, homeownership is considered to be the biggest indicator of status by all groups: African Americans (78%), Hispanics (78%) and Caucasians (65%).

Each of the groups surveyed believe that a home is not simply an indicator of success; it is a long-term investment and a wise one at that. More than any other group, Hispanics are planning ahead for homeownership and prioritizing this dream over retirement. More than half of the Hispanics (52%) surveyed, who do not currently own their own home, say they are focused on saving for a down payment as compared to 46 percent of African Americans and 44 percent of Caucasians who do not own their own home.

"The White Picket Fence" Prevails: Of course, cities have their unique allure, but when it comes down to determining where to live for the long haul, the majority of individuals from every ethnicity surveyed lean largely toward the suburbs. Research indicates that suburban homes are very much in demand among today's house hunters. Among those surveyed, 59 percent of African Americans, 55 percent of Caucasians and 50 percent of Hispanic Americans would select the suburbs as the preferred location for their ideal home.