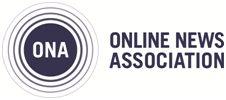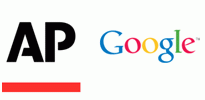 WASHINGTON, DC -- (Marketwired) -- 06/03/13 -- The Associated Press and Google today announced the scholarship%2fpress-room%2f">second recipients of a national scholarship program targeted at college students whose innovative projects exemplify the new journalist in the digital media age. The Online News Association, the world's largest membership organization of digital journalists, administers the program.

scholarship%2f">The AP-Google Journalism and Technology Scholarship provides $20,000 scholarships for the 2013-14 academic year to six promising undergraduate or graduate students pursuing or planning to pursue degrees at the intersection of journalism, computer science and new media. A key goal is to promote geographic, gender and ethnic diversity and support and identify creative new talent and work in the field.

The students were selected by a scholarship%2fselection-committee%2f">committee of digital media leaders from applications across the United States. The scholarship recipients are:

Adam Allevato, 20, is a junior in Mechanical Engineering at Colorado State University (CSU) in Fort Collins, Colo., the Webmaster for Rocky Mountain Student Media Corporation, the student voice at CSU, and has helped transition the organization to an online-first, demand-driven newsroom. His project is a deeply-integrated news platform built on WordPress that is being designed with requirements determined by user experience and consumer needs.

Lindsey Cook, 20, is a junior at The University of Georgia (UGA) studying journalism and computer science. She is the assistant director of region three for the Society of Professional Journalists and the president and founder of the ONA student group at UGA. She's worked at The Red & Black, Voice of America and Online Athens, and will join The Washington Post this summer as an intern on the Interactivity team. Her project, journochiCS, will encourage female journalism students to cross into CS and provide a community of awareness and resources.

Nonny de la Peña is an Annenberg Fellow doctoral candidate in the Interdivisional Media Arts Program at the USC's School of Cinematic Arts. Her focus is on pioneering Immersive Journalism, a groundbreaking way for first person experiences of the news using virtual reality and gaming platforms. A graduate of Harvard University, she is a former correspondent for Newsweek Magazine, her award-winning documentary films have screened in more than 50 cities globally and she also co-founded the Knight News Challenge winner Stroome.