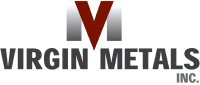 TORONTO, ONTARIO -- (Marketwired) -- 06/28/13 -- Virgin Metals Inc. (TSX VENTURE: VGM) ("Virgin" or the "Company") is pleased to announce that it has signed an arm's length letter of intent ("LOI") dated June 24, 2013 with Alpaca Resources Inc. ("Alpaca"), a private company developing the Courtland Hill Copper Project in the prolific Turquoise Mining District of southern Arizona. Pursuant to the LOI, the Company intends to acquire all of the issued and outstanding shares of Alpaca (the "Transaction"), in exchange for the issuance of up to 32,706,697 common shares in the capital of the Company ("Shares"), at a deemed price of $0.075 per share, the price at which the Company's shares closed on the last trading day preceding the LOI.

Transaction Rationale and Summary

The Courtland Hill Copper property adds an advanced exploration stage asset to Virgin's portfolio of copper projects. Near surface mineralization at the project has already been identified along a strike length approaching 2 km and the North and South Courtland zones are considered to remain open laterally and along strike. Further drilling will continue to test these two deposits where an initial 9.3 million tonnes at a grade of 0.59% Cu (120 million lbs of contained copper) was outlined in the past as a historical resource. (Note: The historical resource estimate for Courtland Hill was prepared by previous property owners. A qualified person has not done sufficient work to classify them as current mineral resources or mineral reserves and the Company is not treating the historical resource as current resources or reserves.)

"Courtland Hill represents a strategically significant asset in Virgin's growing pipeline of production focused projects" said Chris Frostad, President & CEO, Virgin Metals Inc. "Given the strong, long term demand for copper, we will continue to identify exceptional consolidation opportunities that complement our current copper project portfolio."

With this addition, the Virgin Metals pipeline of near-development to advanced-exploration copper projects is now represented by:


--  Los Verdes - nearing Pre-Feasibility with measured and Indicated    resource of 103,000,000 lbs of contained copper (7,000,000 tonnes at    0.67% Cu, in addition to 0.13%Mo and 4.9 g/t Ag; see press release    January 10, 2012);--  Potreritos - a copper/molybdenum deposit neighboring Los Verdes which    was successfully acquired by auction in 2011and has the potential to    significantly enhance the economics of that project (see press release    October 27, 2011);--  Courtland Hill - an advanced stage exploration project where planned    definition drilling will establish the potential to define a significant    near-surface minable copper deposit; and--  Cuatro Hermanos - a potentially large, low-grade copper porphyry system    with a significant resource and excellent exploration potential.
An independent, NI 43-101 compliant technical report has been prepared on the Courtland Hill Copper Property and will be finalized for release prior to the close of the transaction. The transaction is expected to close on or before July 31, 2013.