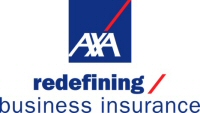 LONDON, UNITED KINGDOM -- (Marketwired) -- 06/28/13 -- Five years on from the introduction of the Corporate Manslaughter and Corporate Homicide Act, AXA Business Insurance warns that many businesses with company vans are not following the most basic of steps to protect themselves against potential prosecution in the event of an accident.

Estimates suggest that a third of all traffic accidents in the UK involve someone who is at work at the time and may account for over 20 fatalities a week.(1) Yet the study from AXA, one of the UK's leading business insurers, among 300 businesses with vans suggested that nearly half (45 per cent) are totally unaware of the term Corporate Manslaughter.(2)

As well as a general lack of awareness, the research from AXA revealed three main areas of concern in the way businesses manage their vans: poor admin in relation to the paperwork for drivers and vehicles; unchecked damage to van bodywork and windscreens and; a casual attitude to core maintenance required to keep vehicles safe.

Darrell Sansom, managing director at AXA Business Insurance says: "Corporate Manslaughter is a very serious charge that carries an unlimited fine. While the number of businesses who are simply unaware of its existence is alarming, our research shows that negligence is apparent among those who are both aware and unaware. We want to warn businesses that keeping on top of relevant HSE legislation is vital to avoid leaving themselves exposed."

Key findings of the research revealed:

Poor admin


-- three in ten companies have not checked the insurance details for those driving their company vans-- 8 per cent of companies have failed to check whether those driving the company van hold a valid driver's licence-- 85 per cent of those interviewed were confident that their company van(s)' MOTs are up to date - leaving 15 per cent who weren't-- 6 per cent "don't know" who is responsible for the servicing of the company van(s)
State of (un)repair
-- 46 per cent of company vans carry minor, and probably insignificant scratches/dents, but a further 25 per cent have medium sized dents and 14 per cent have large and unassessed areas of damage that could potentially affect the safety of the van-- 22 per cent have unrepaired damage to exhausts bumpers or mirrors-- and a massive 55 per cent have chips in their windscreen - something that is easily fixed but left unattended can lead to serious issues with driver visibility
A lack of maintenance
-- 9 per cent of those questioned serviced their vehicles less than once a year and a further 6 per cent never do so-- more than one in ten (12 per cent) checked tyre pressure and tread just once a year or even less. And 5 per cent never do it-- fluid levels (oil and water) are left unchecked for a year or more by 15 per cent with another 6 per cent never checking. Only one in three will top up the anti-freeze when winter weather sets in-- one in four test the brake function/fluid of their van just once a year or less
The Highway Code recommends that core maintenance, such as checking tyre pressure and fluid levels, is done on a weekly basis.(3)
Darrell Sansom, concludes: "Sadly as an insurer, we all too often see the results of people failing to comply with rules and regulations designed to keep road-users safe. And while we know that often there is no intent to break the rules we also know that complacency can carry a very heavy price-tag."
Some tips for keeping your company vans and drivers safe
-- check the paperwork of all drivers who are driving a company vehicle. This should include their insurance and licence. And if you have any concerns investigate thoroughly-- if your staff are using their own vehicles for company business, similarly check that they have the legal paperwork to do so - this will mean having business insurance cover on their motor insurance. 61 per cent have colleagues who use their own vehicle for work-- if a member of staff has any health issues, ensure that you check these are compatible with continued safe driving-- make sure there is a thorough process in place, and someone responsible for servicing vehicles and keeping MOTs up to date-- when one of your vehicles is damaged/involved in a bump, make sure you take it to be checked (and repaired) straight away. Sometimes "invisible" damage can lead to the vehicle being dangerous to drive, eg a bent chassis-- ensure regular checks are made of tyre pressure/tread, oil and water and other key areas of maintenance. Make it clear who is responsible for this and check that it is being done-- when the weather gets bad, make sure your vans are winter-proofed with sufficient anti-freeze, screen wash and if necessary winter tyres. Also, allow your drivers more time to get between jobs-- even when the weather is not bad, look at schedules that allow your drivers to travel safely between jobs rather than having to rush to keep to unrealistic timescales-- if your vans are carrying heavy loads be aware that the handling of the van can be altered-- and remember that any goods being transported must, under law, be securely stowed-- read the relevant HSE guidance: www.hse.gov.uk
Notes to Editors
Research was carried out on-line in June 2013 among 300 businesses with one or more company vans.
About AXA Business Insurance
AXA Business Insurance is part of AXA Insurance UK plc, which belongs to the AXA group of companies. With us, you choose the business insurance that's right for you. We offer public liability, employers' liability and professional indemnity insurance online to start ups, sole traders, self-employed people and small businesses. In addition we offer van insurance and landlord insurance. AXA Business Insurance also runs
Business Guardian Angel
which provides resources to help protect and grow small businesses.
You can follow AXA Business Insurance on Twitter
@AXAbizteam
, for business insurance help, and
@AXABizAngel
, for the latest business news. You'll also find AXA Business Insurance on
Google+
and
Facebook
- and you can watch expert guides and business case studies on the AXA Business Insurance
YouTube
channel.
About AXA
The AXA Group is a worldwide leader in insurance and asset management, with more than 163,000 employees serving 102 million clients in 57 countries. In 2012, IFRS revenues amounted to Euro 90.1 billion and IFRS underlying earnings to Euro 4.3 billion. AXA had Euro 1,116 billion in assets under management as of December 31, 2012.
In the UK AXA operates through a number of business units including: AXA Wealth, AXA Commercial Lines and Personal Intermediary, AXA Personal Direct and Partnerships, AXA PPP healthcare, AXA Ireland and an independent distribution business Bluefin. AXA employs over 12,000 staff in the UK.
The AXA ordinary share is listed on compartment A of Euronext Paris under the ticker symbol CS (ISN FR 0000120628 - Bloomberg: CS FP - Reuters: AXAF.PA). AXA's American Depository Share is also quoted on the OTC QX platform under the ticker symbol AXAHY.
The AXA Group is included in the main international SRI indexes, such as Dow Jones Sustainability Index (DJSI) and FTSE4GOOD.
It is a founding member of the UN Environment Programme's Finance Initiative (UNEP FI) Principles for Sustainable Insurance and a signatory of the UN Principles for Responsible Investment.
(1) Source - HSE:
http://www.hse.gov.uk/roadsafety/roadsafety.htm
(2) Under the Corporate Manslaughter and Corporate Homicide Act, introduced in April 2008, business owners could find themselves facing criminal charges in the event that a vehicle they are responsible for is involved in a fatal accident caused by a failure to follow health and safety legislation set down by HSE. This could apply to whether they were personally driving or a member of staff was behind the wheel.
(3)
https://www.gov.uk/vehicle-maintenance-safety-security


Contacts:
Enquiries
AXA Business Insurance
Miranda Seymour
press office 0208 246 6853/07966 549413