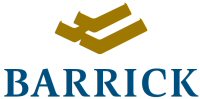 TORONTO, ONTARIO -- (Marketwired) -- 06/28/13 -- All amounts expressed in US dollars unless otherwise indicated

Barrick Gold Corporation (NYSE: ABX)(TSX: ABX) (Barrick or the "company") is providing the following updates on the Pascua-Lama project in Chile and Argentina with respect to construction re-sequencing, capital expenditures and impairment testing.

Schedule Re-sequencing and Reduction of 2013-2014 Capital Spending

The company has submitted a plan, subject to review by Chilean regulatory authorities, to construct the project's water management system in compliance with permit conditions for completion by the end of 2014, after which Barrick expects to complete remaining construction works in Chile, including pre-stripping. Under this scenario, ore from Chile is expected to be available for processing by mid-2016.

In line with this timeframe, and in light of challenging market conditions and materially lower metal prices, the company intends to re-sequence construction of the process plant and other facilities in Argentina in order to target first production by mid-2016 (compared to the previous schedule of the second half of 2014).

Re-sequencing the project primarily entails a reduction in project staffing levels as construction is extended over a longer period of time to coincide with the availability of ore from Chile in mid-2016. This will result in a significant deferral of planned capital spending in 2013 and 2014. It will also allow the company to seek additional cost and operational efficiencies in the overall contracting strategy and optimize summer and winter work plans.

Barrick now expects to reduce capital expenditures(1) at Pascua-Lama in 2013 and 2014 by a total of $1.5-$1.8 billion. Capital expenditures at Pascua-Lama for 2013 are expected to be reduced by approximately $700-$800 million (including $300 million in previously announced deferrals) to $1.8-$2.0 billion. Capital expenditures at Pascua-Lama in 2014 are expected to be reduced by approximately $0.8-$1.0 billion to approximately $1.0-$1.2 billion.

The company expects to provide an updated total capital cost estimate for the project in the third quarter of 2013 when the re-sequenced construction schedule is finalized. Monthly capital expenditures will be significantly reduced as a result of the extended schedule and the company is focused on minimizing any further capital expenditure increases for the project.

Impairment Charges

In its first quarter 2013 report, Barrick indicated that it may need to reassess the long-term gold and silver price assumptions used in its most recent annual impairment test should metal prices remain at lower levels for an extended period of time.

As a result of recent and continued significant declines in gold and silver prices, and the delay in first gold production, Barrick is conducting impairment testing. Preliminary analysis indicates an after-tax asset impairment charge in the range of approximately $4.5-$5.5 billion(2) in the second quarter for the Pascua-Lama project. The company will complete a final impairment assessment by its second quarter 2013 results release.