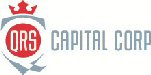 THUNDER BAY, ONTARIO -- (Marketwired) -- 06/27/13 -- QRS Capital Corp. (the "Company") (TSX VENTURE: QRS) announces that all matters presented for approval at the annual and special meeting of shareholders held on June 26, 2013, have been duly authorized as follows:


-- election of Diego Benalcazar, Paul Roberts, James Rogers and John Seaman to the board of directors of the Company;-- appointment of Grant Thornton LLP as auditors of the Company for the ensuing year and authorization of the directors to fix their remuneration;-- approval of the Company's stock option plan;-- amendment of By-Law No. 1 of the Company relating to the advance notice provision;-- changing the name of the Company to "Sendero Mining Corp." (the "Name Change"); and-- consolidating the issued and outstanding common shares of the Company into 20,000,0000 common shares (the "Consolidation").
Detailed voting results for the mattes considered at the annual and special meeting were as follows:
Motion For (%) Against (%) Withheld (%)----------------------------------------------------------------------------Elect Diego Benalcazar as director 99.34 0.00 0.66Elect Paul Roberts as director 99.34 0.00 0.66Elect James A. Rogers as director 99.32 0.00 0.68Elect John Seaman as director 99.34 0.00 0.66Appointment of Grant Thornton LLP as Auditors 99.35 0.00 0.65Stock option plan resolution 99.34 0.66 0.00Name Change resolution 100.00 0.00 0.00Consolidation resolution 100.00 0.00 0.00
The Name Change and the Consolidation will be effected in connection with the business combination involving the Company and Halo Resources Ltd. previously announced on May 21, 2013.
Forward Looking Information
This news release contains certain "forward-looking information" within the meaning of applicable Canadian securities laws. Forward-looking information is frequently, but not always, characterized by words such as "plan", "expect", "project", "intend", "believe", "anticipate", "estimate" and other similar words, or statements that certain events or conditions "may" or "will" occur. Forward-looking information in this news release includes, but is not limited to, statements with respect to the completion of the business combination with Halo Resources Ltd. The reader is cautioned not to place undue reliance on forward-looking information. Forward-looking information is based on certain assumptions, opinions and estimates of management at the date the information is given and is subject to a variety of risks and uncertainties that could cause actual events or results to differ materially from those projected in the forward-looking information. These assumptions include, but are not limited to, no material adverse change in the business or affairs of QRS. Factors that could cause the forward-looking information to differ materially in actuality include risks typical of operating in the mining industry, changes in copper and other metal prices, and fluctuations in currency exchange rates. More information about the risks and uncertainties affecting QRS can be found in QRS's filings posted on SEDAR at
www.sedar.com
. QRS does not undertake an obligation to update forward-looking information if circumstances or management's estimates or opinions should change, except in accordance with applicable laws.


Contacts:
QRS Capital Corp.
John Seaman
Chief Executive Officer
807-474-9898
jseaman@qrscapital.com
www.qrscapital.com