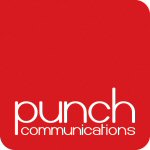 LONDON, UNITED KINGDOM -- (Marketwired) -- 06/27/13 -- The announcement by Facebook last week that it is introducing new and advanced Facebook Insights will fundamentally help brands and page owners to better understand their audience and optimise content reach and engagement. By offering a richer layer of data insight and simpler functionality, Facebook has taken a significant step in consolidating its position as the premier social network for brand marketers and social media agencies.

The key developments to Facebook Insights are reported to be:


-- People Talking About This (PTAT) - This metric has been dissected to facilitate separate or tailored reporting covering Page Likes, People Engaged, Page tags and mentions, Page check-ins, and other interactions on a page.-- Virality - Introduced to provide insight on the performance including clicks as a contributory metric.-- Scorecard - Posts on the new/forthcoming News Feed will have a scorecard applied for page administrators, allowing for the comparison of both positive and negative feedback metrics to provide deeper analysis of specific posts.-- Demographics - More advanced breakdown of users reached and engaged.
The evolution of the Insights offering is true to Facebook's general message of driving greater page reach and engagement through quality and relevance.
In a recent blog post, Facebook said: "Facebook News Feed rewards quality posts with greater reach. One major consideration in gauging post quality is the relationship between positive interactions (likes, comments, shares and clicks) and negative interactions (hide post, hide all posts, report as spam, unlike page). Historically, Page Insights has reported on posts' performance, reach, and engagement in three distinct places. In the new Page Insights, we aggregate all these metrics into a post-specific score card, so marketers can evaluate positive and negative metrics together. This will help Page admins better identify content people interact with, produce more of it, and enjoy increased reach and impact on Facebook."
Whilst the announcement of the new Facebook Insights can be viewed as evolutionary rather than revolutionary, Philip Keightley, Senior Account Director at
integrated PR, search and social media agency Punch Communications
said the developments are significant: "The news from Facebook will be welcomed by page administrators and their supporting agencies at a global level. Whilst at an individual level, the metrics can be looked up as minor evolutionary tweaks to Facebook's analytics offering, collectively this represents a pretty significant step for Facebook. In essence, page administrators can now differentiate between positive and negative interactions for the first time, in an easy to use score-card with much greater depth and accuracy of audience demographic."
Furthermore, Philip went on to suggest that this development would facilitate greater alignment between brand marketing and advertising departments "The deeper analytics available through Facebook Insights also mean that digital marketing and advertising teams can work more closely together. Where once there was the very real challenge of comparing reach and demographic data obtained through Insights with that provided to advertising teams, the new updates to Insights are a step in the right direction in providing like-for-like targeting and analysis".
Punch Communications offers integrated PR, SEO and social media services to provide brands with greater return on investment. For more information about Punch, please visit
www.punchcomms.com
or call 01858 411 600.


Contacts:
Philip Keightley
info@punchcomms.com