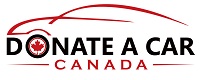 CALGARY, ALBERTA -- (Marketwired) -- 06/27/13 -- So many want to know how to help flood victims in Alberta. Shandra Carlson, Public Relations Manager for Donate A Car Canada is pleased to announce a unique initiative to support the Red Cross in Alberta as they manage and support flood relief efforts.

"We're facing a time of great need in Alberta, and as so many across the nation have reached out to make a difference, we too want to support the rebuilding and recovery of the City and Province we live and work in," says Carlson. "Canadians are known for their generosity and giving spirits, and we have a unique way for anyone in our country to support the people of Alberta."

Donate A Car's goal is two-fold:


1. To offer a service to those who have been devastated by the floods, and2. Use our skill set to get funds into the hands of the Red Cross so they can continue to do the work at hand.
If people have vehicles they are not using - new or old, running or non-running - and are willing to donate them, the funds generated either through a recycling or auction process, will be sent to the Red Cross specifically designated to the
Alberta Flood
2013.
If those affected by the floods have vehicles they intend to scrap or send to a salvage yard, they too can benefit by donating their cars, trucks or RVs, and receive a tax receipt while supporting one of the agencies directly impacting their lives. The process is simple and their minds can be put at ease, while we facilitate the pickup and processing of their vehicle for donation. Understandably, anything that will ease the burden of a devastated community is an effort worth supporting.
We're all in this together.


Contacts:
Donate A Car Canada
Shandra Carlson
Public Relations Manager
Cell: 403.813.0310
Shandra@donatecar.ca
www.donatecar.ca