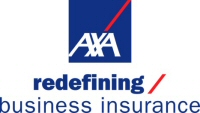 LONDON, UNITED KINGDOM -- (Marketwired) -- 06/26/13 -- AXA Business Insurance's annual "Optimism Index" shows that 37 per cent of UK SMEs are more optimistic about their business than a year ago. Eight out of ten (81 per cent) are currently upbeat about the general state of their business and the majority are expecting growth over the coming year.

The index, compiled by AXA, one of the largest business insurers in the UK, reveals that this time last year 35per cent of SMEs were optimistic about the growth of their business over the following six months. This year this figure has risen to 63per cent.

This optimism is reflected in their planned investment in staff and other resources:


--  38 per cent of SMEs are planning to take on new employees in 2013 - a    rise of over 300 per cent on last year's figure of 9 per cent (although    in reality 34 per cent ended up recruiting)--  53 per cent are planning to invest in new equipment or other resources    (not people) this year - a doubling of last year's figure of 25 per cent
Alongside this, 38 per cent of SMEs believe they will make more profit this year than they did last year and a further 38 per cent believe profit levels will be similar. The number who would bet their house on their company making a profit this year has risen by about a third - from 13 per cent to 17 per cent.
And there has been a rise of around 25 per cent of those who think their personal earnings from the business will go up year on year.
Over half (58 per cent) of UK SMEs believe 2014 will be an even better year than 2013.
While the overall picture is much improved from this time last year, Government spending cuts were cited as a key reason for those with a less optimistic outlook followed by the economic situation in the Eurozone.
Optimism by sector(1)
The index looked in more detail at four broad sectors within the SME marketplace and, while the picture was again largely optimistic compared with last year, there are some marked differences between sectors. The retail and distribution sector showed the highest levels and biggest rise in optimism about growth year on year. While building trades and industrial, while still more optimistic year on year, fell behind the other sectors in general levels of optimism around growth.
----------------------------------------------------------------------------Numbers of SMEs who are either very or quite optimistic about growth in the next six months----------------------------------------------------------------------------                                                              2012    2013                                                                %       %----------------------------------------------------------------------------Retail & distribution                                          35      71----------------------------------------------------------------------------Building trades & industrial                                   34      48----------------------------------------------------------------------------Business & professional services                               34      67----------------------------------------------------------------------------Personal services                                              41      67--------------------------------------------------------------------------------------------------------------------------------------------------------Numbers of SMEs planning a growth in number of employees----------------------------------------------------------------------------                                                              2012    2013                                                                %       %----------------------------------------------------------------------------Retail & distribution                                           7      47----------------------------------------------------------------------------Building trades & industrial                                   19      32----------------------------------------------------------------------------Business & professional services                                8      34----------------------------------------------------------------------------Personal services                                               7      43--------------------------------------------------------------------------------------------------------------------------------------------------------Numbers of SMEs planning investment in equipment/other resource(not employees)----------------------------------------------------------------------------                                                              2012    2013                                                                %       %----------------------------------------------------------------------------Retail & distribution                                          19      54----------------------------------------------------------------------------Building trades & industrial                                   32      55----------------------------------------------------------------------------Business & professional services                               24      49----------------------------------------------------------------------------Personal services                                              35      56----------------------------------------------------------------------------