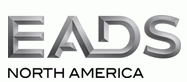 EADS North America has appointed retired Air Force Maj. Gen. Michael Kostelnik, pictured here in testimony before Congress, as President of Astrium Americas and Vice President of EADS North America's Space line of business.


HERNDON, VA -- (Marketwired) -- 06/26/13 -- Astrium Americas, an EADS North America company, today announced the selection of retired Air Force Maj. Gen. Michael Kostelnik as president of Astrium Americas and Vice President of EADS North America's Space line of business, effective July 1.

Astrium Americas was incorporated in July 2012 and provides Astrium's most advanced telecommunications, geo-information, space transportation and satellite capabilities to U.S. and Canadian government customers.

Astrium, an EADS company, is the world's third biggest space company supporting globally recognized customers and projects including Ariane launcher, the automated transfer vehicle and the Colombus modules of the International Space Station, as well as satellites such as Pleiades and Skynet 5.

Kostelnik, who served as NASA's Deputy Associate Administrator for the Space Shuttle and International Space Station from 2002 to 2005, will direct the development, growth, and management of all space-related activities in North America, expanding the company's market position in the sector.

Prior to joining Astrium Americas, he has served in the Senior Executive Service with U.S. Customs and Border Protection since 2005 as Assistant Commissioner over the Office of Air and Marine.

"General Kostelnik brings decades of outstanding leadership experience from his distinguished Air Force career and his subsequent service with NASA and U.S. Customs and Border Protection," said Sean O'Keefe, CEO and Chairman of the Board of EADS North America. "He has unique insight into the needs of our customers, and possesses the skill and vision to continue to expand our presence in this growing market."

Kostelnik replaces John Schumacher, who served in the same position. "Given John's remarkable, extensive efforts to develop Astrium's business within EADS North America, we are most appreciative of his service to the company," added François Auque, CEO of Astrium. "He's given us an exceptional foundation that General Kostelnik will continue to build upon. Under this new leadership, we will work with our colleagues at Astrium Americas to further develop our state-of-the-art space equipment and satellite services in support of our North American customers."

Prior to joining NASA in 2002, Kostelnik spent 32 years on active duty with the Air Force. He is a graduate of the Air Force Test Pilot School and has accumulated more than 3,300 flight hours in more than 40 types of aircraft. He has served as Commander of the Air Force Air Armament Center and Air Force Development and Test Center, as well as Vice Commander of the Air Force Materiel Command and Warner Robins Air Logistics Center. He also served a tour as Director of Special Program with the Office of the Secretary of Defense.