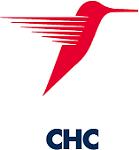 VANCOUVER, BRITISH COLUMBIA -- (Marketwired) -- 06/26/13 -- This document corrects and replaces the news release that was sent today at 4:00 p.m. ET. Revisions have been made throughout the release.

CHC Helicopter's ongoing transformation produced improved operating margins in its fiscal fourth-quarter 2013, resulting in strong earnings growth despite a slight revenue decline.

Revenue for Q4, which ended April 30, was $439 million, 3 percent lower than the same quarter a year ago. The company reported a net loss of $29 million, which was lower than a $48 million loss in the previous fourth quarter. Adjusted net earnings for the period was $2 million, compared with a quarterly adjusted net loss of $61 million a year ago.

CHC's EBITDAR - earnings before interest, taxes, depreciation, amortization and aircraft rental costs, its primary gauge of operational profitability - was $137 million, 23 percent higher, reflecting improved pricing discipline and efficiency. EBITDA was $85 million, an increase of 34 percent.

For the full fiscal year, EBITDAR and EBITDA also grew faster than revenue. EBITDAR rose 15 percent and EBITDA 16 percent, while revenue was up 3 percent, to $1.74 billion. A fiscal-2013 adjusted net loss of $59 million was better than adjusted net loss of $88 million for fiscal 2012.


                           Fourth Quarter               Fiscal Year(in millions)          FY13    FY12  Change(ii)    FY13    FY12  Change(ii)                     ------  ------  ---------- -------  ------  ----------Revenue              $  439  $  453          -3% $1,744  $1,693           3%Net Loss             $  (29) $  (48)         40% $ (116) $  (95)        -22%EBITDAR(i)           $  137  $  111          23% $  485  $  421          15%EBITDA(i)            $   85  $   64          34% $  283  $  244          16%Adjusted Net Earnings (Loss) (i)          $    2  $  (61)        N/A  $  (59) $  (88)         33% (i)  See reconciliation to GAAP measures below. (ii) All growth rates in this release are year-over-year unless otherwise      noted.
According to CHC President and Chief Executive Officer William Amelio, the company is benefiting from a range of initiatives to enhance tools, systems and processes, and improve execution.
"We are enhancing our capability, efficiency and culture," said Mr. Amelio, "Together those improvements are creating great service and value for customers, operating and competitive advantages for CHC, and enhanced safety for all of us."
Helicopter Services (flying):
--  Higher flying-services revenue included double-digit growth in Norway    and the United Kingdom, where most bases are located for the rich North    Sea oil-and-gas reserves, and Brazil, a large and rapidly expanding    source for the global O&G industry.--  Helicopter Services EBITDAR was up 28 percent.--  During the quarter, CHC won 10 new contracts and bid on two dozen    additional tenders that have yet to be awarded - the latter worth a    combined $1.1 billion in multiyear revenue.--  The company is well along in preparing for the return of its Eurocopter    225 helicopters to full commercial service, following an industry wide    suspension last October of most flights using the aircraft. Resumption    of full service requires certain regulatory approvals.