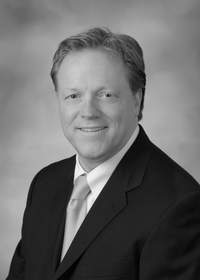 Frank Diliberto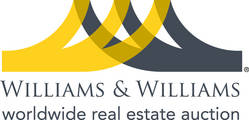 TULSA, OK -- (Marketwired) -- 06/25/13 -- Williams & Williams, the premier brand in real estate auctions, today announced the launch of its worldwide capital and real estate advisory services. The auction firm has hired Frank Diliberto as executive managing director to lead its global advisory and to handle commercial real estate sales, reporting to Fontana Fitzwilson, Williams & Williams' EVP, Sales. Most recently, Diliberto was Chairman, AuctionPoint Advisory; a LoopNet sponsored global auction operation, and was managing director at KPMG Corporate Finance, a global investment-banking firm, where he headed auctions and expansion of real estate advisory. With the addition of advisory services, Williams & Williams creates the highest level of advice and transaction execution for real estate related solutions, a singular differentiator in the global marketplace.

"Corporations, trusts and boards with a fiduciary responsibility to shareholders, investors and beneficiaries want an in-depth analysis of their real estate holdings and a full understanding of their marketplace options to insure the best decision for all concerned," said Pam McKissick, co-owner and CEO of Williams, Williams & McKissick, Williams & Williams' parent company. "We are making a significant investment in real estate advisory to provide these sophisticated clients with a full range of time definite collateral risk management options."

Frank Diliberto is a leader in the real estate services business and is one of the most published practitioners in the country. Through Diliberto Real Estate Services, Diliberto has in excess of $5 billion in transactional and sales volume. His clients include Intel, GE Capital, Centex homes, Harris Bank/Bank of Montreal, BP, Plitt Theaters, Insituform Technologies, KDC, MGM, Inc., past chairman of TWA, Bowne Germany and numerous private owners and government agencies across North America, Europe and the Caribbean. Diliberto maintains a General Securities Representative (Series 7), and Securities Agent (Series 63), which expands financing and capital raising solutions for his clients, outside of typical banking resources.

According to Diliberto, "The Williams & Williams Auction operation combines the time-proven service of a company with a 100 year history, with high-level technology, an unusual combination in today's real estate market. The integration of my corporate practice, combined with their abilities in sophisticated segmentation marketing and live global auction, creates a competitive edge, which does not currently exist," he added.