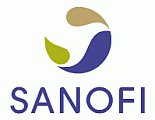 PARIS, FRANCE -- (Marketwired) -- 06/22/13 -- Sanofi (EURONEXT: SAN) (NYSE: SNY) announced today that the first Phase 3 study results (EDITION I) for its investigational new insulin U300 showed equivalent blood sugar control with fewer night-time low blood sugar events compared to Lantus® (insulin glargine [rDNA origin] injection). The company also announced topline results of a second Phase 3 study (EDITION II) for new insulin U300 that also demonstrated similar blood sugar reduction while fewer patients experienced night-time low blood sugar events compared with Lantus®.

These results are from EDITION I and EDITION II respectively and are part of the EDITION Phase 3 clinical program evaluating the efficacy and safety of the investigational new insulin U300 in people with diabetes. The EDITION I data was presented at the 73rd Scientific Sessions of the American Diabetes Association.

"To properly manage diabetes, it is critical to control blood sugar and to reduce the risk of low blood sugar events, especially at night," said Matthew Riddle, Professor of Medicine, Division of Endocrinology/Diabetes/Clinical Nutrition, Oregon Health and Science University, U.S., and Principal Investigator for the EDITION I study. "I am encouraged by these findings, and look forward to the results of the full Phase 3 EDITION program, which will further reveal how this investigational basal insulin may help people living with diabetes."

EDITION I
As the first study of the EDITION Phase 3 program, EDITION I evaluated the efficacy and safety of investigational new insulin U300, vs. Lantus® in people with type 2 diabetes using basal plus mealtime insulin. In a multicenter, open-label study 807 people were randomized (1:1) to once daily evening new insulin U300 (n=404) or Lantus® (n=403) while continuing mealtime insulin. The basal insulin was titrated to achieve fasting plasma glucose of 80-100 mg/dL. Primary endpoint was change in HbA1c from baseline to month 6, and main secondary endpoint was % of people with at least 1 severe or confirmed ( ≤ 70 mg/dL) nocturnal hypoglycemic event from month 3 to month 6.

EDITION I demonstrated similar reductions in HbA1c (glycated hemoglobin) from baseline (primary endpoint) between new insulin U300 and Lantus® at 6 months [least squares mean change -0.83% (0.06) in both groups; difference -0.00% (95% Cl -0.11 to 0.11)] in people with type 2 diabetes who had challenging treatment needs (mean age of study participants: 60 years; duration of type 2 diabetes: 15.8 years; BMI: 36.6 kg/m2; HbA1c: 8.15 %; total insulin dose: 1.2 U/kg; basal insulin dose: 0.67 U/kg at baseline). In addition, approximately 40% of study participants with uncontrolled glycemic (blood sugar) levels despite receiving a combined therapy (oral antidiabetic agents plus basal and prandial insulins) reached glycemic control (HbA1c < 7%) at month 6 both in the new insulin U300 (39.6%) and in the Lantus® arm (40.9%).

The investigational new insulin U300 was associated with a 21% reduction in severe or confirmed nocturnal hypoglycemia (low blood sugar) from month 3 to month 6. Significantly fewer patients had nocturnal (severe and/or confirmed; i.e. ≤ 70 mg/mL) hypoglycemia (low blood sugar) during months 3 to 6 (pre-specified main secondary endpoint: 36.1% vs. 46.0%; RR 0.79; p=0.0045) and the occurrence of any nocturnal hypoglycemic event (% of people with at least one event) during the 6-month study period was lower on new insulin U300 during the study period compared to the Lantus® group (45.3% vs. 59.7%; RR 0.76; 95% Cl 0.66 to 0.87). New insulin U300 was well-tolerated in this study, with no differences in other adverse events observed from Lantus®.