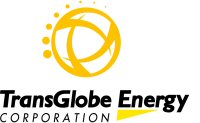 CALGARY, ALBERTA -- (Marketwired) -- 06/20/13 -- TransGlobe Energy Corporation ("TransGlobe" or the "Company") (TSX: TGL) (NASDAQ: TGA) is pleased to provide a mid-quarter update for the second quarter of 2013 and revised Guidance for 2013. All dollar values are expressed in United States dollars unless otherwise stated.

HIGHLIGHTS


--  Q2 drilled 14 wells resulting in 12 oil wells and 2 dry holes (86%    success)--  Two new pools discovered at West Bakr--  2013 YTD drilled 24 wells resulting in 20 oil wells and 4 dry holes (83%    success)--  Portion of 2013 planned production ramp up delayed to 2014 due to delays    outside the Company's control--  2013 Revised Production Guidance of 19,000 to 20,000 Bopd (mid-point of    19,500 Bopd)    --  Delay of production growth to 2014 due to an extended Block S-1 shut        in, delays in access approvals at South Alamein and a delayed well        stimulation program at West Gharib    --  19,500 Bopd represents a 11% increase over 2012 production of 17,500        Bopd--  2013 Revised Funds flow Guidance of $145 million ($1.92/share)    --  Using 19,500 Bopd (mid-point of guidance) and $100/Bbl Brent pricing    --  2013 Funds flow sensitivity to pricing of $11 million ($0.16/share)        per $10/Bbl Brent pricing--  2013 Revised Capital Exploration and Development Budget of $80 million    --  Egypt $75 million (94%) and Yemen $5 million (6%)    --  52% of 2013 funds flow guidance of $145 million--  TransGlobe's production averaged 19,222 Bopd in April; 17,872 Bopd in    May; and 18,000 Bopd in June to date    --  May and June production impacted by labor strikes at the GPC        processing facility    --  West Gharib multi-well stimulation program commenced in late June    --  Block S-1 production (1,700 Bopd) shut-in since November 11th, 2012--  Received approvals for two exploration wells in South Alamein--  Received $102 million to date from EGPC during 2013--  On June 11, 2013 the Company finalized an amendment to its banking    facility, which re-established the borrowing base at $100 million    (current drawings are $18.5 million). The lending syndicate now consists    of Sumitomo Mitsui Banking Corporation Europe Limited ("SMBC"), Export    Development Canada ("EDC"), and the International Finance Corporation    ("IFC") a division of the World Bank. SMBC, our lead bank, and EDC are    continuing lenders and IFC is a new participant in the facility.
MID Q2 2013 UPDATE
ARAB REPUBLIC OF EGYPT
West Gharib, Arab Republic of Egypt (100% working interest, operated)
Operations and Exploration
The Company drilled five wells in the second quarter resulting in five oil wells (four at Arta/East Arta and one at Hana).
The East Arta well successfully appraised a Lower Nukhul pool on the North West edge of the East Arta block which had been discovered prior to the 2012 EGPC bid round. The new East Arta well encountered a Lower Nukhul reservoir with 90 feet of net pay. The well has been perforated and is awaiting stimulation prior to being placed on production. The original discovery well initially produced 550 Bopd and is currently producing 370 Bopd after 18 months of production. Based on 3-D seismic mapping the majority of the Lower Nukhul pool appears to extend on to the NW Gharib block. The pool is estimated to contain between 10 and 40 million barrels of Petroleum-Initially-In-Place ("PIIP") (P90 to P10 respectively) based on internal estimates. Approximately 22 additional locations on 40 acre spacing will be required to define the extent of this Lower Nukhul pool.