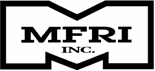 NILES, IL -- (Marketwired) -- 06/19/13 -- (NASDAQ: MFRI) In press releases dated November 26, 2012 and February 5, 2013, the Company described major orders received by Perma Pipe Saudi Arabia in support of large-scale construction projects expanding the Haram Grand Mosque in Mecca and the King Abdul-Aziz International Airport in Jeddah. Those orders totaled nearly $50 million. Since then, the Company has received $55 million in new global orders, of which $25 million was reported in the first quarter backlog. The new global orders include:

•several contracts exceeding $19 million for offshore pre-insulated piping and sub-sea equipment to support the construction of flow lines in the Gulf of Mexico, •additions to the two landmark Saudi projects, and •projects in Qatar, Abu Dhabi and other Gulf Cooperation Council ("GCC") markets awarded to our middle eastern subsidiaries.

Delivery of the new GCC orders has begun and we expect to commence production of the $19 million offshore orders in the fourth quarter of this year and complete all deliveries by mid-2014.

Fati Elgendy, President of Perma-Pipe, Inc., said, "We are honored to participate in the efforts to enhance the Kingdom of Saudi Arabia's capacity to accommodate religious tourism. These orders expand the chilled water infrastructure at the Holy Haram and provide insulated piping for district cooling plants as well as other utility infrastructure at the Jeddah airport. Additionally, Perma Pipe's subsidiary in the United Arab Emirates received several orders to provide piping for the district cooling utility infrastructure for Abu Dhabi Airport and at Qatar's flagship planned community named Lusail City. We believe these orders establish our subsidiaries in the GCC as the undisputed market leader and are another strong endorsement of our resolve to serve the high growth markets of the GCC."

Bradley Mautner, President and CEO, added, "The success of Perma-Pipe in continuing to secure these significant orders demonstrates our strong technical and commercial capabilities required for sophisticated insulated piping systems. Our ability to meet ever-changing customer requirements and willingness to go where needed differentiate us from others who serve these markets. I am particularly proud of Perma Pipe's proactive attitude as they address customer needs wherever they may arise around the globe."

MFRI, Inc. is a multi-line company engaged in the following businesses: pre-insulated specialty piping systems for oil and gas gathering, district heating and cooling and other applications; custom-designed industrial filtration products to remove particulates from dry gas streams; and installation of heating, ventilation and air conditioning for large buildings. For more information visit the Company's website www.mfri.com or contact the Company directly.

Statements and other information contained in this announcement which can be identified by the use of forward-looking terminology such as "anticipate," "may," "will," "expect," "continue," "remain," "intend," "aim," "should," "prospects," "could," "position," "future," "potential," "believes," "plans," "likely," " seems," and "probable," or the negative thereof or other variations thereon or comparable terminology, constitute "forward-looking statements" within the meaning of Section 27A of the Securities Act of 1933, as amended, and Section 21E of the Securities Exchange Act of 1934 as amended and are subject to the safe harbors created thereby. These statements should be considered as subject to the many risks and uncertainties that exist in the Company's operations and business environment. Such risks and uncertainties include, but are not limited to, economic conditions, market demand and pricing, competitive and cost factors, raw material availability and prices, global interest rates, currency exchange rates, labor relations and other risk factors.