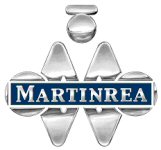 TORONTO, ONTARIO -- (Marketwired) -- 06/19/13 -- Martinrea International Inc. (TSX: MRE), a leader in the production of quality metal parts, assemblies and modules and fluid management systems focused primarily on the automotive sector, announced today the results of its annual general meeting, including the election of a new director, Scott Balfour, and the details of the dividend previously announced.

Election of Directors

Martinrea's shareholders elected Scott Balfour as a new director to the Board. Mr. Balfour is a seasoned business executive, with over 23 years of business experience in various roles. Mr. Balfour is currently the Executive Vice-President and Chief Financial Officer of Emera Incorporated, a publicly listed energy services company which owns and invests in electricity generation, transmission and distribution, gas transmission, utility services and provides energy marketing, trading and other energy-related management services.

Martinrea held its annual general meeting on June 18, 2013. A total of 49,843,773 Common Shares, or 59.35% of the issued and outstanding Common Shares, were voted at the annual meeting. Shareholders voted in favour of all items of business, including the election of each director nominee by a substantial majority as follows:


Rob Wildeboer 98.58% Nick Orlando 98.78% Fred Olson 98.70% Zoran Arandjelovic 83.80% Suleiman Rashid 98.70% Scott Balfour 98.79%
Dividend
The cash dividend of $0.03 per share declared by the board of directors on May 2, 2013 will be payable on July 11, 2013 to all shareholders of record at the close of business on June 30, 2013.
For Canadian resident shareholders, this dividend is designated as an "eligible dividend" for purposes of the enhanced dividend tax credit rules contained in the Income Tax Act (Canada) and any corresponding provincial and territorial tax legislation.
The common shares of Martinrea trade on The Toronto Stock Exchange under the symbol "MRE".


Contacts:
Martinrea International Inc.
Fred Di Tosto
Chief Financial Officer
(416) 749-0314
(289) 982-3001 (FAX)

Martinrea International Inc.
3210 Langstaff Road
Vaughan, Ontario L4K 5B2
(416) 749-0314
(289) 982-3001 (FAX)