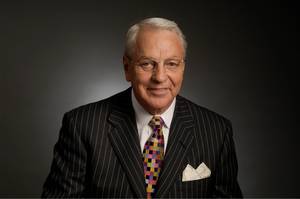 Kum & Go Co-founder William A. Krause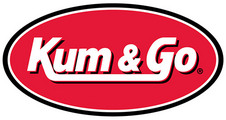 WEST DES MOINES, IA -- (Marketwired) -- 06/19/13 -- William A. Krause, a West Des Moines entrepreneur who built Kum & Go, the nation's fifth largest privately held convenience store chain, died today at 78. Krause passed away peacefully in his home surrounded by his family after battling cancer.

Born and raised in Eldora, Iowa, Krause graduated from the University of Iowa with a degree in Journalism/Public Relations in 1957. Two years later, Krause formed a partnership with his father-in-law, the late T. S. Gentle, and together they pioneered a convenience store concept where townspeople could purchase milk, bread and eggs in addition to gasoline. Formerly known as Krause Gentle Corporation, the family-owned company opened its first store in Hampton, Iowa in 1959. Today, Kum & Go employs over 4,600 associates and operates in 11 states with 423 stores. After dedicating 44 years of vision and leadership to the company, Krause retired from Kum & Go on December 31, 2003.

Krause was known for his strong work ethic and entrepreneurial spirit, and his professional career is recognized as both dynamic and influential. In 2005, Convenience Store Petroleum (CSP) Magazine named Krause one of the Top Ten Most Influential CEOs, and in 2008, the publication named Krause the industry's Retail Leader of the Year.

"Dad's influence in the industry and with his associates and customers built a strong foundation for the company that continues today. He had a huge passion for people, especially Kum & Go associates. His appreciation for people is a legacy we will continue to carry on every day," said Kyle J. Krause, CEO of Kum & Go.

Krause positioned Kum & Go for growth with a foundation that focused on people. This passion is evident throughout Kum & Go's headquarters, where one meeting room, aptly named "WAK" -- initials of William A. Krause -- exhibits Krause's words: "People make the difference... and the difference is Kum & Go people."

"Dad was famous for the many heartfelt and touching letters he wrote to family, friends and Kum & Go associates," said Kyle J. Krause. "Many people have files of his letters they have kept throughout the years. He also was a very generous person to anyone in need, which is embodied in his dedication to philanthropic work. Dad leaves a legacy of 50-plus years devoted to a community commitment by sharing 10 percent of Kum & Go's profits with charitable and educational causes each year."

William Krause was noted for his love of the University of Iowa as a benefactor devoting his time and financial resources in the support of the Henry B. Tippie College of Business, College of Liberal Arts and Sciences, Hancher Auditorium and the Iowa Opportunity Fund. He was a life member of the Kinnick Society, which recognizes the most generous annual contributors to UI athletics. He almost never missed an Iowa home football game and he was named Hawk of the Year by the Department of Athletics in 1993. His passion for Iowa football resulted in the lead gift for Kinnick renovation and the naming of the Krause Family Plaza.