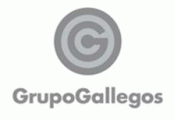 HUNTINGTON BEACH, CA -- (Marketwired) -- 06/19/13 -- Grupo Gallegos, a creatively-driven independent advertising and marketing agency, today announced it was recognized by the 2013 Cannes Lions Awards. The agency received a Bronze Media Lion for its work with the California Milk Processor Board. This was the only media lion awarded to work for the US Hispanic market this year.

Designed to appeal to back to school season, the winning work reminds parents of the importance of a good night's sleep for their children and revitalizes a special parent-child bonding ritual: a glass of milk and a story before bed. With the insights that parents were struggling to balance the demands of work and family, Bedtime Stories communicated to Hispanic moms that milk and story before bed would help their kids to sleep better.

In commenting on the award win, Chief Creative Officer Pablo Buffagni, said: "This work is a great example of the power of a big idea integrated throughout various media disciplines. It's a nice moment for parents and kids to bond, and relates to the California Milk Processor Board's positivity platform."

In Latin America, TV segments are commonly used to remind children that it's bedtime. Based on this insight, Grupo Gallegos developed the animated video "It's Time to Go to Bed," produced by the visual studio Flamboyant Paradise. The agency also created a series of original bilingual bedtime storybooks that integrated milk consumption into the story. Aligning with Hispanic moms' nightly viewing of their favorite soap-operas, the agency negotiated fixed spots on the two largest Spanish language television networks, Univision and Telemundo, to air the video at 7:30 and 8pm nightly. To leverage moms' multi-screen viewing habit, the same roadblock strategy was applied across digital and social media. Fifteen-second radio spots and online display banners were created to direct parents to the stories, reminding them that it was time for their children to go to bed.

Grupo Gallegos partnered with the world's leading media engagement company, Shazam®, to connect TV with the mobile experience of the video. All supporting media was timed to occur late in the day leading to the evening airing of the video.

The agency distributed 140,000 storybooks at pediatricians' offices throughout California via Ser Padres magazine. Digital versions of the books were also available on El Maestro del Vaso Medio Lleno's Facebook tab under the url: otroscuentos.com, with display, search, and social media driving them.