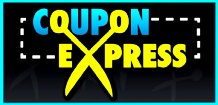 NEW YORK, NY -- (Marketwired) -- 06/19/13 -- Coupon Express, Inc. (OTCQB: CPXP)

Coupon Express today announced the following developments:

The appointment of John M. Devlin Jr. and Charles P. Gardner to its board of directors (further information regarding each of these new directors is below).

In addition, Coupon Express is proud to announce that a major New York based supermarket food cooperative has agreed to begin piloting Coupon Express' kiosks in several of its stores. Based on results in this pilot program, this chain may adopt the Coupon Express kiosks for all its 100 plus locations.

In addition, the customer utilization of our existing kiosks, reached a record in May 2013, achieving a 27% redemption rate.

The Company also notes that NextLevel VIII, its largest shareholder has amended its Schedule 13D to indicate its intention to work in cooperation with management to foster Coupon Express' success.

Alan Schor, Coupon Express' interim Chief Executive Officer, noted:

"With the addition of Mr. Devlin and Mr. Gardner on the board, we have obtained additional depth in the finance and technology areas. Mr. Devlin brings decades of financial and investment experience to the board and Mr. Gardner's technology background will be of great assistance in furthering Coupon Express kiosks' integration with supermarket point of sale systems and to expanding and enhancing Coupon Express' product offerings.

The pilot program by a well-established New York based supermarket food co-op is another significant accomplishment. We see this as validation of the appeal of the Coupon Express kiosk solution to larger chains and we will work cooperatively with this chain to make the pilot a success and foundation for further roll-out.

Along with this pilot program, the increase in redemption rates is also a positive step for our growing company. This should enhance the likelihood of Consumer Packaged Goods (CPG) manufacturers signing contracts for the offering of product coupons with Coupon Express, which is a critical element of our business model. Finally, I am pleased that our largest shareholder has announced its intention to support management as Coupon Express seeks to build out its kiosk network and expand its revenue base. Combined with the addition of our two new board members, the key constituencies of our company are now in alignment and working hard towards growing Coupon Express and making it a great success."

John M. Devlin:

Mr. Devlin has been in the investment and asset management business for over 23 years. Before retiring from J.P. Morgan Investment Management in 2003 after 18 years with the firm, he was a Senior Portfolio Manager for ten years, responsible for directing investment activity, providing pension asset and liability advice as well as tactical and strategic portfolio management for institutional relationships with over $4 billion in assets. Mr. Devlin was also the Committee Chairman for client portfolio guidelines, compliance and performance review for J.P. Morgan accounts with an asset size over $200 billion. Throughout his career at J.P. Morgan, Mr. Devlin worked in all aspects of the investment and asset management business in areas such as fixed income trading and portfolio management.