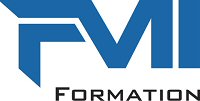 VANCOUVER, BRITISH COLUMBIA -- (Marketwired) -- 06/18/13 -- Formation Metals Inc. (TSX: FCO) (Formation) announced today that it brings to shareholder's attention important details regarding the nominees proposed by dissident shareholder, Dundee Corporation, namely Messrs. Paul Carroll and David Christie, regarding Mr. Carroll's governance and compensation record and Mr. Christie's lack of relevant public company experience. Formation also announces the positive recommendation from leading proxy advisory firm, Institutional Shareholder Services Inc. (ISS).

Paul Carroll- Executive Compensation?

The following information concerning Mr. Carroll's tenure as a director of Hollinger Inc. should be carefully considered by shareholders.

Paul Carroll became a director of Hollinger Inc. in 2004 and was a director in October 2004 when the court removed Conrad Black and others as directors. Mr. Carroll and the other remaining directors subsequently awarded themselves compensation that included Mr. Carroll being entitled to a $600,000 payment when he ceased to be a director for any reason. For the first five months of 2005, Mr. Carroll was paid director's fees of $1,227,554 (inclusive of the $600,000 termination payment). These directors' fees and termination bonuses attracted media and shareholder criticism. In a March 10, 2005 article from the Bloomberg Service-"Hollinger Inc. Directors get Paid More than Exxon's"-Professor Dan Capscott of the Rotman School of Business at the University of Toronto and author of a book on corporate governance, is quoted as saying "It is quite extraordinary for board members to charge such hourly rates."

An oppression action was commenced by a shareholder, which culminated in a deal to remove directors (including Mr. Carroll) from the board and appoint new directors. The deal included releases for the departing directors and a Consent Order of the court ratifying the arrangement. After the newly constituted board was appointed and had reviewed the previous board's compensation, the new board caused Hollinger to bring an application to vary the terms of the Consent Order, so that it could challenge the termination payment to Mr. Carroll and other aspects of his compensation. The court allowed the matter to proceed (Catalyst Fund General Partner I Inc. v. Hollinger Inc., 2005 CanLII 20810 (ON SC)). In view of the serious nature of the allegations against the directors, the court declined to presume good faith conduct and denied Mr. Carroll from receiving indemnification of legal costs in advance of hearing the full factual background in a hearing (Catalyst Fund General Partner I Inc. v. Hollinger Inc., 2006 CanLII 63696 (ON SC)). The matter was settled without further court adjudication.

In contrast, each of Formation's executives earn total compensation that is well within the range of total compensation paid to executives by our benchmark group of companies based on latest available public information. Further, the compensation paid to our named executive officers in the financial year ended February 28, 2013 decreased, both in terms of total compensation and salaries, from the previous financial year. Unlike Mr. Carroll's exceptional Hollinger termination payment, the change of control payments payable to Formation executives in certain circumstances (which do not include any change resulting from Dundee contesting two board seats) are within industry norms. Dundee's assertions that executive compensation at Formation is inappropriate and has been "ramping up" are simply false.