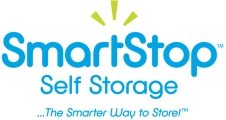 LADERA RANCH, CA -- (Marketwired) -- 06/17/13 -- SmartStop® Self Storage and Ortho Development Corporation have signed on as sponsors of the Mount Everest expedition planned next year by Greg Paul, a veteran adventurer and climber who will attempt to reach the top of the world after undergoing his second total knee replacement.

The Utah climber's 2012 attempt was denied after extreme weather, poor route conditions and over-crowding forced guides to cancel the expedition. Paul is recovering from a recent total knee replacement -- his other knee was replaced in 2008 -- but now feels he is ready for the serious training regimen necessary to be ready for his 2014 attempt.

"My 2012 expedition was the first commercial expedition to be outright cancelled before anyone had a chance to make a summit attempt. I felt like I had climbed well in 2012 and had what it takes to summit. However, I'll never know for sure unless I'm given the opportunity to try again," said Paul.

To his knowledge, Paul will attempt to be the first to summit Everest with two artificial knees. The corporate sponsorships will help finance preparatory climbs, air travel, the expedition itself and other expenses.

"SmartStop embraces people trying to reach new heights," said H. Michael Schwartz, chairman and CEO of Strategic Storage Trust, Inc. (SSTI), a public REIT targeting the self-storage market under the retail brand SmartStop Self Storage. "Back in 2008, the SmartStop brand did not exist and today it is used on self-storage facilities representing almost $700 million in assets. SmartStop is an example of what is possible."

To help Paul with his journey, Ortho Development Corporation of Draper, Utah (the manufacturer of his artificial knees), also is sponsoring his 2014 Everest summit attempt. "If I can get to the top of Everest with my Ortho knees, anybody ought to be able to climb stairs or play a round of golf with them," Paul said.

"Ortho Development is passionate about developing products that alleviate pain and improve the quality of life for patients suffering from limitations brought on by arthritis," says Brent Bartholomew, President of Ortho Development. "Greg Paul is an inspirational embodiment of our company's vision. We are proud to have designed and manufactured the knee replacement implants, right here in our Utah facility that will help a fellow Utahn reach the top of the world."

After 30 years in the real estate securities industry, Paul helped create Central Trade and Transfer (CTT), an online ebay-style auction service for illiquid securities in 2010. Paul also is one of the owners of Utah's largest indoor climbing gym, Momentum Indoor Climbing in Sandy, and the Momentum Adventure Center, a travel agency for people seeking mountaineering and rock climbing adventures in Utah and elsewhere in the United States and worldwide.

An accomplished mountaineer, Paul is on his way to complete the ascent of the world's Seven Summits. So far, he has Aconcagua under his belt and has attempted Denali and Elbrus, however, he was forced back by bad weather on both expeditions.

To get ready for Everest, Paul is training hard. "It takes a year to prepare physically and mentally for Everest," he said. "I plan on doing some preliminary climbs this summer of Mount Rainer, the Grand Teton, Mount Washington and numerous local climbs to make sure my knees and my body, in general, are up to the task. I have also entered some of the hardest endurance bike races in my region."