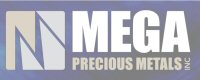 THUNDER BAY, ONTARIO -- (Marketwired) -- 06/17/13 -- Mega Precious Metals Inc. (TSX VENTURE: MGP) ("Mega") is very pleased to announce an updated NI 43-101 mineral resource estimate for its Monument Bay Gold Project in northern Manitoba which demonstrates a significant improvement in the size, grade distribution and confidence from the previous resource estimate (See news release dated February 22, 2012).

The Monument Bay Gold Project ("Monument Bay") is estimated to contain a Measured (M) and Indicated (I) Resource of 2.9 M ounces of gold averaging 1.3 g/t Au and additional Inferred Resources of 0.7 M ounces of gold averaging 0.8 g/t Au, including a high grade pit-constrained mineral resource of 2.8 M ounces at 1.4 g/t Au and an inferred resource of 0.3 M ounces at 1.2 g/t Au. The resource estimate has been completed by Todd McCracken, P.Geo. of Tetra Tech. Mr. McCracken is an independent qualified person, as defined by NI 43-101. The resource utilizes a 3D block model and is constrained by geological domains. The mineral resource estimate does not include the recent discovery of Tungsten mineralization with results such as hole TL12-484 which intersected 94.0 metres at 1.5 g/t gold equivalent and TL11-390 intersected 41.0 metres at 2.7 g/t gold equivalent.

The Corporation has scheduled a conference call for investors and analysts at 10:00 AM (Eastern Time) Wednesday June 19, 2013, call in details are below.

Highlights:


--  Measured and Indicated Resources of 2.9 M Ounces of Gold at 1.3 g/t Au    --  Upgrading 1.8 M ounces in classification, an overall increase of 94%        from the previous resource estimate.--  Inferred Resources of 0.7 M Ounces of Gold--  High Grade Starter Pit providing optionality, flexibility and potential    rapid payback    --  Monument Bay is estimated to contain a distinct, higher-grade        Measured and Indicated open-pit resource of 667,308 ounces of gold        averaging 2.7 g/t Au at a 1.5 g/t Au cut-off--  Over 143,460 m of drilling, plus channel sampling and surface mapping    incorporated into the geological model    --  Includes over 32,500 m of drilling since the last resource update--  Improved Confidence in the Twin Lakes Open Pit deposit with 91% of the    resource in the Measured and Indicated category--  Additional Unconstrained Open-pit Resources at the Expanding Mid East    and AZ Zones increasing total Measured and Indicated resources to 80,084    ounces of gold and Inferred resources to 312,361 ounces of gold.--  Defined Repeatable Cores every 180-290 m that are consistent and    predictable continue along strike and depth providing potential for    significant resource expansion--  Recently Discovered gold and tungsten zones, offering further potential    upside
Glen Kuntz, President and CEO of Mega stated "While the Measured and Indicated resource has grown significantly, the average open-pit grade of 1.4 g/t provides high quality ounces with significant potential for resource expansion in a politically safe and mining friendly Canadian jurisdiction giving Monument Bay the potential to become Canada's next great gold mine. We are also pleased that we have identified and confirmed the repeatable high-grade domains and the discovery of Tungsten mineralization which may lead to a significant by-product credit. The inclusion of Tungsten mineralization in an updated resource is expected to increase the gold equivalent grade of the deposit making Monument Bay one of the highest- grade open-pit deposits in Canada. Collectively, these give Mega the ability to continue to deliver solid exploration results and grow a resource base which will enhance the potential economics as we progress the Monument Bay Gold Project to pre-feasibility.