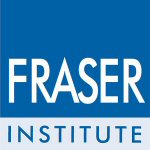 VANCOUVER, BRITISH COLUMBIA -- (Marketwired) -- 06/17/13 -- Twenty-six secondary schools across British Columbia have seen their academic performance improve over the past five years, according to the Fraser Institute's annual school rankings.

The list of improving schools includes twenty-one public schools, of which nine are located in the Fraser Valley and Southern B.C., eight on Vancouver Island, two in the Interior and Northern B.C., and one in Metro Vancouver. The complete list follows.

"Our report card consistently shows that school improvement is occurring all over B.C., from Prince George in the north to Grand Forks in the south and everywhere in between," said Peter Cowley, Fraser Institute director of school performance studies.

"The rankings prove that any school can improve, regardless of the challenges its students face. Only the Fraser Institute's report card ensures that school success stories like these become widely known."

The Report Card on British Columbia's Secondary Schools 2013 rates 284 public and independent schools based on seven indicators using data from the annual provincewide exams administered for the B.C. Ministry of Education, as well as graduation and grade-to-grade transition rates.

The report card also includes important information about each school's make-up, including parents' average income, the percentage of ESL students, and the percentage of special needs students.

School results will be published in Vancouver 24 Hours and Sing Tao. The complete results for 284 secondary schools will also be available at www.compareschoolrankings.org, where visitors can compare individual school results on a variety of academic indicators and ratings.

Of the 26 B.C. secondary schools showing significant academic improvement, 16 are public schools where the parental income is below average. At two of those schools, special needs students account for nearly 20 per cent of school enrolment.

"Principals and teachers who have not yet found ways to improve their academic results might profit from talking to the staff at these schools," Cowley said.

Improving B.C. Secondary Schools (in order of improvement, fastest at top)


-- Lake Cowichan (Public), Lake Cowichan-- King David (Independent), Vancouver-- Selkirk (Public), Kimberley-- Mount Elizabeth (Public), Kitimat-- Prince George (Public), Prince George-- Cedar (Public), Nanaimo-- Mark R. Isfeld (Public), Courtenay-- Grand Forks (Public), Grand Forks-- Timberline (Public), Campbell River-- Elphinstone (Public), Gibsons-- W.L. Seaton (Public), Vernon-- Nanaimo District (Public), Nanaimo-- Alberni District (Public), Port Alberni-- Princess Margaret (Public), Penticton-- George Elliot (Public), Winfield-- Surrey Christian (Independent), Surrey-- Langley Fundamental (Public), Langley-- Clarence Fulton (Public), Vernon-- Mount Boucherie (Public), West Kelowna-- New Westminster (Public), New Westminster-- Heritage Woods (Public), Port Moody-- Heritage Park (Public), Mission-- St. Andrew's (Independent), Victoria-- Archbishop Carney (Independent), Port Coquitlam-- Crofton House (Independent), Vancouver-- Rutland (Public), Kelowna
Peter Cowley, co-author of the report card, will be in Vancouver and available for media interviews the week of June 17.
Follow the Fraser Institute on
Twitter
and
Facebook
.
The Fraser Institute is an independent Canadian public policy research and educational organization with offices in Vancouver, Calgary, Toronto, and Montreal and ties to a global network of 86 think-tanks. Its mission is to measure, study, and communicate the impact of competitive markets and government intervention on the welfare of individuals. To protect the Institute's independence, it does not accept grants from governments or contracts for research. Visit
www.fraserinstitute.org
.
Add to Digg
Bookmark with del.icio.us
Add to Newsvine


Contacts:
Fraser Institute - Media Contact
Peter Cowley
Director of School Performance Studies
(604) 714-4556 or Mobile: (604) 789-0475
peter.cowley@fraserinstitute.org

Fraser Institute
Kendal Egli
Communications Specialist
(416) 363-6575 ext. 235
kendal.egli@fraserinstitute.org
www.fraserinstitute.org