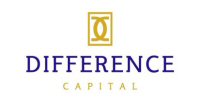 TORONTO, ONTARIO -- (Marketwired) -- 06/17/13 -- Difference Capital Financial Inc. ("DCF") (TSX VENTURE: DCF) is pleased to announce the election and appointment of Jim Shaw and Ivan Fecan to its board of directors, the formation of an advisory board, and the approval of all shareholder resolutions put forward at DCF's annual and special meeting of shareholders held on June 13, 2013.


--  Jim Shaw, Vice Chairman of Shaw Communications Inc., to join board of    directors.--  Ivan Fecan, former CEO and President of CTVglobemedia, to join board of    directors.--  Hon. David Peterson, Jim Ryan, Hon. John Reynolds, Lorie Haber, and Mark    Opzoomer to join newly formed advisory board.--  All agenda items passed at annual general meeting.
Election of Jim Shaw as New Director
Mr. Shaw has been an active participant within the North American cable television industry for over 30 years. He joined Shaw Communications Inc. in 1982, moving through a succession of leadership positions in the company, including Senior Vice President of Operations, Chief Operating Officer, President, and Chief Executive Officer. From 1998 to 2010, under his leadership as Chief Executive Officer, the share price of Shaw Communications Inc. increased 11% per year and Shaw Communications Inc. became a leader in the North American cable industry. Currently, he serves as a director of Shaw Communications Inc. and United Communities L.P.
Appointment of Ivan Fecan as New Director
Mr. Fecan is a Canadian media executive and philanthropist. Mr. Fecan was President and CEO of Baton Broadcasting and its successor CTVglobemedia from 1996 to 2011, and CEO of the CTV Television Network from 1998 to 2011. Before joining CTV, he served in a number of broadcast executive and programming roles in Canada and the United States. Currently, Mr. Fecan is Chairman and Consultant of Vancouver-based producer Thunderbird Films Inc.
"We are very fortunate to have Jim Shaw and Ivan Fecan join our board," said Michael Wekerle, Executive Chairman of DCF. "Jim and Ivan both have proven track records as entrepreneurs, deal makers, and business leaders, which will bring additional strength and public company experience to DCF's board."
"I am excited to join DCF's board of directors," said Jim Shaw. "I am impressed with the dynamic team at DCF, and believe they are focused on the right sector. I look forward to working with my fellow directors and the management of DCF."
"Michael Wekerle is renowned for being in the right space at the right time, and building great teams. He is doing it again. I look forward to working with the board and DCF's management as they continue to grow," said Ivan Fecan.
Formation of Advisory Board
On April 30th, the Advisors (as hereinafter defined), DCF and Difference Capital Management Inc. signed an Advisory Board Agreement (the "Agreement"). Under the Agreement, the Advisory Board will consult and advise DCF on matters relating to its ongoing business and with a view to the best interests of DCF. The Advisory Board operates in an advisory capacity, and is independent of the board of directors of DCF.