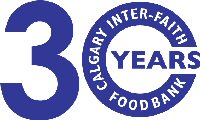 CALGARY, ALBERTA -- (Marketwired) -- 06/16/13 -- Take your Stampede activity to the next level with a brand new fun run set to hit the streets on July 12th. The Angus Cattle Run is a fundraising event for the Calgary Food Bank as part of their annual Stampede campaign, Put the Boots to Hunger.


What: Angus Cattle RunWhen: Friday, July 12, 2013 6:30 AM Registration 7:30 AM Run startWhere: Eau Claire Market (200 Barclay Square SW)Route: 5 KM along the Bow River pathwayHow: Entry fee is only $20 and includes a $15 tax receipt. Register online today at http://www.anguscattlerun.com/
Participants are encouraged to express their western spirit and dress up as cowboys, cowgirls, western zombies, rodeo clowns, horses and cattle. Prizes will be awarded to the runners with the imaginative and artistic costumes.
The Angus Cattle Run is a partnership with Ideaca in support of the Calgary Food Bank Children's Milk Program. Also known as the Moo Juice Program that provides additional milk and baby formula to women and children in low-income households. For more information, visit
www.calgaryfoodbank.com
.
This release is transmitted courtesy of Marketwired.


Contacts:
Shawna Ogston
Calgary Food Bank
403.519.2125 or 403.870.2009
www.calgaryfoodbank.com

Angus Cowan
Event Founder & Organizer
403.650.7221
www.anguscattlerun.com