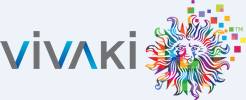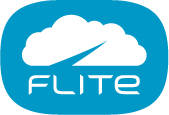 SAN FRANCISCO, CA -- (Marketwired) -- 06/12/13 -- Flite, the paid media publishing company, and VivaKi, the global leader in digital advertising solutions, today announced a global partnership to roll out the Flite Platform to the Publicis Groupe network of agencies.

Using Flite, agencies can publish and distribute their clients' digital marketing content through paid media channels at scale. The Flite Platform enables real-time updates to live campaigns, allowing agency teams to publish fresh content to their display ads as quickly and easily as they would for their clients' websites or social media pages.

The announcement coincides with a recent investment round led by Iris Capital -- the venture capital investment company sponsored by Publicis Groupe and Orange -- with participation from Flite's existing investors, including Sequoia Capital, Hummer Winblad Venture Partners, General Catalyst, and Condé Nast.

"Next Generation Storytelling is a key focus for Publicis Groupe, and Flite will allow our clients to publish content and tell stories that leverage social, mobile and API's, and do so in a cost effective and agile way," said VivaKi Chief Strategy and Innovation Officer Rishad Tobaccowala. "Recent acquisitions of similar companies were quite bullish (Buddy Media for $745m and Vitrue for $300m). Flite is in an even better strategic position in the market of paid media publishing. This market is still in its infancy, with potential to be massive."

"SMG has been leveraging the Flite Platform for nearly two years," said Lisa Weinstein, President, Global Digital, Data and Analytics at Starcom MediaVest Group. "We have identified the potential to connect with consumers through real-time experiences inspired by data and fueled by content. Flite allows us to increase marketing agility to deliver on these new experiences within the paid media environment and enables this in a more relevant and personalized way."

Denis Barrier, partner at Iris Capital Management, said, "We are excited about Flite's current success in the marketplace, and are fully convinced that their technology represents where the industry is going in the long run."

"The partnership with VivaKi and the investment by Iris Capital/Publicis are a huge commercial, financial, and institutional validation of Flite's work with the world's top brands," said Will Price, CEO of Flite. "We look forward to continuing to work closely with our partners to deliver compelling, relevant advertising for our brand clients."

About VivaKi
Part of Publicis Groupe (Euronext Paris Exchange: FR0000130577; and part of the CAC 40 index), the world's third largest communications group, VivaKi was established in 2008 to propel the digital transformation and expertise of the Groupe and its agencies. Today we are the global leader in digital advertising solutions, working with the world's leading organizations to help them navigate the evolving and chaotic media landscape.