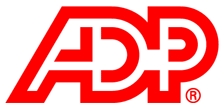 ROSELAND, NJ -- (Marketwired) -- 06/12/13 -- Private sector employment increased in all nine U.S. Census Bureau Divisions during the month of May 2013, according to the monthly ADP Regional Employment Report(sm), which is produced by ADP®, a leading provider of global human capital management solutions, in collaboration with Moody's Analytics, Inc. The ADP Regional Employment Report measures monthly changes in regional nonfarm private employment on a seasonally adjusted basis.

"All nine U.S. Census Bureau Divisions recorded private sector job growth in May, with the South Atlantic, West South Central and Pacific leading the way and generating a combined total of 81,000 jobs," said Ahu Yildirmaz, senior director of the ADP Research Institute(sm). "Among the 29 individual U.S. states, plus the District of Columbia, tracked by the ADP Regional Employment Report, all but Kentucky and Michigan recorded gains of varying degrees, with the largest job increases in May occurring in Texas, Florida, California, Georgia and North Carolina."

On June 5, 2013, the ADP National Employment Report® reported total U.S. private sector employment increased by a total of 135,000 jobs from April to May.

May 2013 Report Highlights

Click here to access the ADP Regional Employment Report Infograph

Changes in Regional U.S. Nonfarm Private Employment: *

•By U.S. Census Bureau Division

•New England 6,000 •Pacific 18,000 •Middle Atlantic 9,000 •East North Central 11,000 •West North Central 10,000 •Mountain 13,000 •South Atlantic 37,000 •East South Central 6,000 •West South Central 26,000

•Total Employment: 135,000

To obtain regional and state-specific results on the ADP Regional Employment Report, which includes job growth by sector, select industries and establishment size**, please visit www.ADPemploymentreport.com.

•By 29 U.S. States Tracked, plus the District of Columbia

•Alabama 1,340 •Arizona 4,690 •California 10,460 •Colorado 2,970 •Connecticut 360 •Florida 17,440 •Georgia 5,770 •Idaho 1,100 •Illinois 3,480 •Indiana 2,600 •Kentucky -40 •Maryland 4,540 •Massachusetts 2,200 •Michigan -1,140 •Minnesota 2,440 •Nevada 910 •New Jersey 1,240 •New York 4,760 •North Carolina 5,020 •Ohio 1,500 •Oregon 1,770 •Pennsylvania 2,990 •South Carolina 1,680 •Tennessee 2,440 •Texas 18,850 •Utah 1,040 •Virginia 4,230 •Washington 3,280 •Washington D.C. 420 •Wisconsin 4,590

* Sum of components may not equal total, due to rounding.