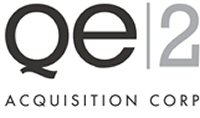 CALGARY, ALBERTA -- (Marketwired) -- 06/11/13 -- QE2 Acquisition Corp. ("QE2" or the "Company") is pleased to announce the appointment of the Officers and Board of Directors of QE2. QE2 welcomes the following members to the QE2 team:


-- Mike Belantis - President, Chief Executive Officer and Director-- Gino DeMichele - Chairman of the Board and Director-- Joe Gagliardi, CMA - Chief Financial Officer and Director-- Maria Nathanail, LLB - Corporate Secretary and Director-- Claudio Pucci, MBA - Director
"We have put together a group of very accomplished individuals with the experience and knowledge to ensure the success of QE2," said Mike Belantis, President and Chief Executive Officer of QE2.
Read more about the new board members below.
Mihalis (Mike) Belantis - Chief Executive Officer and Director
Mike Belantis has more than 15 years of experience identifying opportunities, investing and consulting for companies in both the private and public sectors. He has played an instrumental role in laying the foundation for many successful startups. One of his most recent has grown to a market cap in excess of $300 million.
As President and Chief Executive Officer, Mr. Belantis will be involved in all aspects of QE2's acquisitions, investments and new project initiatives. He will also lead the team in setting the strategy and vision for the organization and articulating the road map for growth and a sustainable competitive advantage. Mr. Belantis will be involved in identifying prospective targets and market opportunities; in the case of acquisitions, conducting due diligence, determining appropriate valuation and structure, developing strategy for and conducting negotiations, driving activities to closure and coordinating with other business units. He will lead the team to ensure the organization has the drive, motivation and energy it needs to succeed.
Gino DeMichele - Chairman of the Board
Gino DeMichele has been engaged in global and domestic financial markets since the 1990's, bringing 20 years of retail and institutional experience in Canada and the U.S. as a strategist, financier, venture capitalist and investor. As a Vice President and Senior Investment Advisor in Calgary, Canada, Mr. DeMichele managed assets in excess of $250 million and consistently been in the "Top 10%" of Investment Advisors nationally, most recently with Macquarie Private Wealth Inc. Throughout his extensive career, Mr. DeMichele has worked on both the buy and sell side of many deals to gain him a complete understanding of the transaction cycle, and has managed both bond and equity portfolios. By developing a specialization along sector lines he has aligned raising capital for many industry groups with several of these companies reaching market capitalizations between $100 million to $1 billion. Having lead and structured over 50 IPO and RTO transactions, his knowledge and experience have helped him also raise over $650 million over his career. His extensive public and private company finance experience adds a depth of investment banking that makes him an expert.
Joe Gagliardi, CMA - Chief Financial Officer and Director
Joe Gagliardi is a Certified Management Accountant and the Founding Partner of a successful Alberta-based recruiting firm, Recruitment Partners. Prior to his 8 years as a professional recruiter Mr. Gagliardi worked as a senior accounting professional with both private and publically traded organizations, earning him a wide spectrum of experience in industrial manufacturing, oil and gas service companies, food processing and agriculture, where he has held roles from Controller to CFO. Mr. Gagliardi is an active volunteer in the business community, particularly as a Director on the Board of Directors for CMA Alberta and as the Chair of the Business Advisory Council for the J.R. Shaw School of Business (NAIT).
As the CFO for QE2 Acquisition Corp., Mr. Gagliardi will work as a key member of the Executive Team on all strategic and tactical matters as they relate to the corporation's finances. His focus will be in both the target and operational areas of budget management, cost benefit analysis, forecasting needs and the securing of new funding.
Maria Nathanail, LLB - Director
Maria Nathanail has been practicing law since 2006. Her experience has helped her to develop her excellent legal, commercial and business development skills. She is currently an associate with Burstall Winger LLP in Calgary, Alberta, practicing in the areas of securities, corporate finance, mergers and acquisitions and general corporate commercial law. Prior to that, Ms. Nathanail was an associate with Torys LLP and Gowling Lafleur Henderson LLP. Ms. Nathanail obtained a Bachelor of Arts Degree in Political Science from the University of Calgary and a Juris Doctor from the University of Saskatchewan.
Claudio Pucci, MBA - Director
Claudio Pucci brings over 20 years of treasury, financial management, and investor relations experience from the telecommunications and utilities industries with companies ranging in annual revenues from $2 billion to $10 billion. Mr. Pucci has honed his strategic focus, vision, and mature judgment through a successful career leveraging diverse business and financial expertise with a variety of corporate initiatives. Mr. Pucci has extensive experience in providing operational and strategic expertise including monitoring financial performance, implementing effective treasury solutions and financial policies and developing and enforcing corporate governance. Mr. Pucci has a Masters of Business Administration degree from the University of Alberta, where he also received business and education undergraduate degrees.
About QE2 Acquisition Corp.
QE2 is a leading Canadian company with a view to acquiring a diversified range of profitable, well-managed private service businesses - primarily based in Alberta, Canada. QE2's website is
www.qe2corp.com
.


Contacts:
QE2 Acquisition Corp.
Mike Belantis
President and CEO
mb@qe2corp.com
www.qe2corp.com