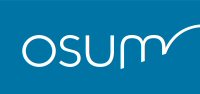 CALGARY, ALBERTA -- (Marketwired) -- 06/11/13 -- In a press release issued on March 13, 2013, Osum Oil Sands Corp. ("Osum" or "the Company") announced the results of its December 31, 2012 independent reserves and resources evaluation. The evaluation was prepared by GLJ Petroleum Consultants Ltd. ("GLJ"), a leading independent reserve evaluator engaged to evaluate all of Osum's project areas in accordance with National Instrument 51-101 ("NI 51-101") and the Canadian Oil and Gas Evaluation Handbook ("COGEH"). The result was a report ("the GLJ Report") that assigned a total of 4.4 billion barrels of best estimate contingent resources and 410 million barrels of probable undeveloped reserves to the Company's properties. The estimate of probable undeveloped reserves included 51 million barrels in the Grosmont carbonates assigned to a portion of the Company's acreage in its Saleski Joint Venture project area ("the Saleski JV Reserves").

Subsequent to the date of the GLJ Report, on May 29, 2013, the Alberta Securities Commission ("ASC") issued Staff Notice 51-702 (the "Staff Notice") in respect of the certainty levels associated with the estimation and classification of oil and gas reserves and resources based on ASC staff's interpretation of COGEH. Osum is consulting with GLJ to understand the implications of the Staff Notice, including the potential effect on future evaluations. However, based on management's preliminary understanding, ASC staff's interpretation as set out in the Staff Notice could result in the reclassification of the Saleski JV Reserves (12% of the Company's total reserves) to best estimate contingent resources. The Staff Notice has no bearing on the Company's remaining 359 million barrels of probable undeveloped reserves, or its 4.4 billion barrels of best estimate contingent resources.

About Osum Oil Sands

Osum Oil Sands Corp. is a privately held Alberta based company focused on the application of environmentally responsible in-situ recovery technologies within Canada's oil sands and carbonates. Additional information on the Company is available at www.osumcorp.com.

Cautionary Information and Forward Looking Statements

Certain statements contained in this press release may contain projections and "forward-looking statements" within the meaning of that phrase under Canadian and U.S. securities laws. When used in this document, the words "may", "would", "could", "will", "intend", "plan", "anticipate", "believe", "estimate", "expect" and similar expressions may be used to identify forward-looking statements. Those statements reflect management's current views with respect to future events or conditions, including prospective results of operations, petroleum reserves and resources, changes to legislation or policy, actions by the ASC, conclusions of management concerning the Staff Notice, financial position, predictions of future actions or plans or strategies.

Certain material factors and assumptions were applied in drawing conclusions and making forward-looking statements. By their nature, those statements reflect management's current views, beliefs and assumptions and are subject to certain risks, uncertainties, known and unknown, and assumptions, including, without limitation, assumptions about possible future legislation, policy and actions by the ASC in connection with the statements in the Staff Notice or otherwise, machinery development or production delays, changing environmental and other regulations, the ability to attract and retain business partners, the ability to exploit hydrocarbon resources with available technology, the need to obtain and maintain proprietary rights over aspects of the technology, competition from other technologies, the ability to access the capital required for project development, research, technology development, operations and marketing, the need to generate positive cash flow in the foreseeable future, changes in energy prices and currency levels.