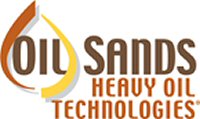 TULSA, OKLAHOMA -- (Marketwired) -- 06/11/13 -- Keeping multi-billion dollar oil sands development projects on budget and on schedule is a major challenge. Producers face the realities of, long distances and remote locations, a tight labour market and stiff competition for materials and equipment. The obstacles are significant and as an industry it's important to hear what's working and what isn't. That's why the Projects Update seminar will again be standing room only at the annual Oil Sands and Heavy Oil Technologies Conference & Exhibition July 23-25 at the Calgary TELUS Centre in Calgary.

The Projects Update session provides delegates with the latest developments on some of the most significant projects taking place in the oil sands. Leaders from five companies will provide updates including:


-- Vincent Hugonet, Shell Canada Resources - Quest Carbon Capture and Storage. Quest CCS is connected to the Scotford Upgrader near Fort Saskatchewan Alberta. The upgrader processes bitumen from mining operations near Fort McMurray. Quest will store over 1 million tonnes per annum of CO2-- Robert Logan Sunshine Oilsands Ltd. - West Ellis SAGD West Ellis - Phase 1 is a 10,000bbls/day development and is Sunshine's first Wabiskaw play with significant differences and new challenges from projects in the McMurray formation-- Daniel Yang, Laricina Energy Ltd. - Key learnings from the Saleski Grosmont carbonate Laricina has operated a steam injection pilot in the Saleski Grosmont carbonate since late 2010. What are the takeaways for a commercial operation?-- Michael Scribner, ConocoPhillips Canada - Surmont Phase 2 Updating the latest developments on this100,000bbbls/day expansion project-- K.C. Yeung, Brion Energy - MacKay River and Dover Commercial Projects The former Dover Energy Corporation provides an update on two significant oil sands projects.
Bob Tippee, editor of Oil & Gas Journal and director of the conference, said with the stakes so high people need to know how others are fairing. "This seminar gives our delegates the inside story on how some of the industry's biggest projects are doing and there are always lessons to learn about what's working and what isn't," adds Tippee.
The two day Oil Sands and Heavy Oil Technologies Conference and Exhibition brings together close to 1,000 leaders in the oil sands industry. For the first time there will be a track dedicated to water and water issues. Other tracks include various aspects of thermal (in situ) operations, upgrading, geophysical work, surface issues, and emerging technologies.
More information and registration instructions are available at
www.oilsandstechnologies.com
.
About PennWell Corporation:
PennWell Corporation is a highly diversified, business-to-business media company providing authoritative print and online publications, conferences and exhibitions, research, databases, online exchanges and information products to strategic global markets. Since 1910, PennWell has been known for providing comprehensive coverage of several strategic markets. In those early days, PennWell was a pioneer in the emerging oil industry with Oil & Gas Journal magazine, founded in 1902. Today, PennWell publishes over 75 business-to-business print and on-line magazines and newsletters, conducts over 60 conferences and exhibitions on six continents, and has an extensive offering of books, maps, directories and database services.
Follow the Oil Sands Heavy Oil Technologies Conference at:
Facebook
Twitter
LinkedIn


Contacts:
Media Contact:
Peak Communicators (Alberta) Ltd.
Shael Gelfand
403-276-7860 or Cell: 403-818-8849
sgelfand@peakco.com