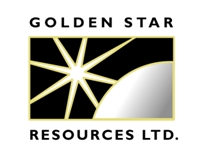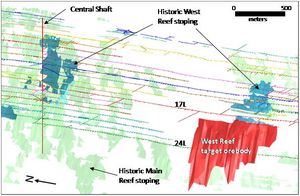 Figure 1: West Reef target and historic Prestea Underground Mine infrastructure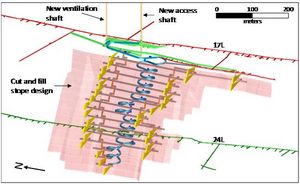 Figure 2: West Reef access and stope layout


TORONTO -- (Marketwired) -- 06/11/13 -- Golden Star Resources Ltd. (NYSE MKT: GSS) (TSX: GSC) (GHANA: GSR) ("Golden Star" or the "Company") is pleased to announce the results of a positive Feasibility Study prepared by an independent party, SRK (UK) Ltd., to develop its Prestea Underground Mine West Reef Project in Ghana. The Feasibility Study estimates the project will produce an average of 66,000 ounces ("oz") of gold per annum over its six year production life, with steady-state production of approximately 80,000 oz per annum for four of those years.

Highlights of Prestea Underground Mine West Reef Project (1, 2, 3, 4)

•Probable Mineral Reserve of 1.43 million tonnes ("Mt") at a grade of 9.61 grams per tonne ("g/t") for 443,000 oz of gold before recoveries; •Indicated Mineral Resource of 0.87 Mt at a grade of 18.3 g/t for 507,000 oz of gold inclusive of the Probable Mineral Reserves; •Inferred Mineral Resource of 0.51 Mt at a grade of 11.6 g/t for 190,000 oz of gold; •Total project capital costs of $150.1 million: comprising $90.6 million initial capital; $35.8 million capitalized operating cost; and $23.7 million sustaining capital; •Post-tax Internal Rate of Return ("IRR") of 23% at $1,500/oz gold (at $1,400/oz gold, IRR is 19%); •Net Present Value ("NPV") at a 5% discount rate of $114 million at $1,500/oz gold (at $1,400/oz gold, NPV is $87 million); •Total project life of 9 years, including a 3 year pre-development period prior to production; •Cash operating costs of $734/oz gold; and •Payback period is 3 years from the start of production.

The Feasibility Study demonstrates positive economics for the extraction of the West Reef steeply dipping, high-grade, narrow vein deposit using mechanized cut-and-fill mining with footwall ramp access. The mining target lies at a depth of 600 m to 950 m below surface, between 17L and 24L, about 2 km to the south of the Prestea Mine Central Shaft (Figure 1). Initial access to the orebody for preparation work will be via the Central Shaft and 17L. Two new raise-bored shafts are planned to be developed in the immediate vicinity of the West Reef to provide primary access, ore hoisting, and intake/exhaust ventilation.

Sam Coetzer, President and CEO of Golden Star, commented, "We are pleased with the encouraging results of the Feasibility Study. The West Reef is a high-grade mineralized zone with ore that is suitable for processing through our existing Bogoso oxide plant, reducing the risk associated with putting this project into production. We are also excited to have this project in the Company's pipeline as it demonstrates our ability to execute on our strategy, which is to grow our non-refractory production ounces at lower operating costs. The Feasibility Study also allows GSR to add to its non-refractory reserve base. Additionally, it should be noted that there continues to be upside in the down plunge direction on the West Reef."