education.com" target="_blank" >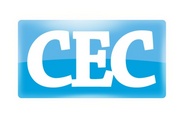 OREM, UT -- (Marketwired) -- 06/11/13 -- "With nearly two years of product innovation, customer deployments and market validation as fuel, we are now ready to take our program 'Prime Time,'" enthusiastically declared Darrell Huntsman, founder and vice chairman of education.com%2f">Corrective Education Company (CEC). "We are firmly committed to reinventing how petty crimes are handled for retailers and reducing recidivism for first-time, low risk offenders using technology to unite law enforcement, education.com%2fhome%2fgovernment.php">prosecutors, and education.com%2fhome%2fretailer.php">retailers. Today we are announcing the completion of our third round of funding, which will help us accelerate sales and marketing efforts and add resources to support the growing demand for its offender-funded educational intervention program."

Among the added resources are new members of CEC's executive team, including:

•Jeff Mitchell, Chief Executive Officer; •Richard Haddrill, chairman of the board; •Grover Trask, head of strategic government affairs; •Jeff Powers, senior vice president of business development; and •Mike McInelly, vice president of product and operations.

Mitchell comes to CEC after spending the past 16 years with Manhattan Associates (MANH), a global solutions provider for supply chain leaders. Mitchell most recently served as Manhattan Associates' executive vice president, Americas, helping grow the company from 50 employees to more than 2,500, driving annual revenue from $15 million to greater than $375 million, and successfully positioning it as the recognized market leader in supply chain with a market valuation of more than $1.4 billion.

"With thousands of individuals having benefited from our training course, numerous successful pilot projects with major retailers and a rapidly growing list of interested retailers, it is time to ramp up our business to help lead the transformation of this industry," said Huntsman. "We are excited, but not surprised, to have attracted these talented, ethical, and experienced professionals who are passionate about our company and its mission."

Mitchell commented, "CEC has developed a more efficient, more economical and more compassionate way to manage retail theft. Our vision for handling petty crimes will produce multi-billion dollar benefits for retailers, the justice system, taxpayers and communities. With the courts and prosecutors buried in cases, cities and towns burdened with budget cuts and crime, and retailers struggling to compete in a difficult economy, it's time for a disruptive solution that truly lessens these burdens while giving hope to individual, industries and communities. We have assembled a world-class team of industry, business and technology experts who are ready to take CEC to the next level and build upon the company's early success."