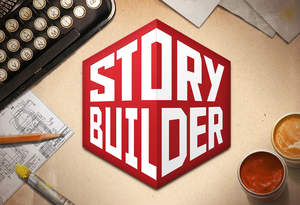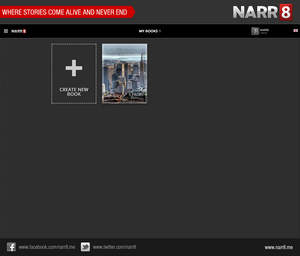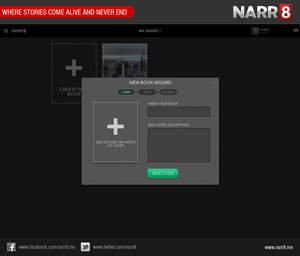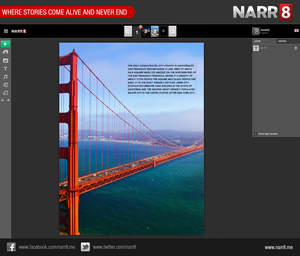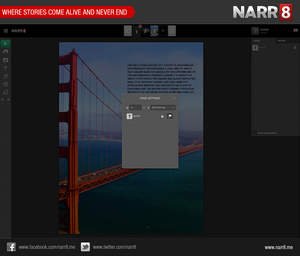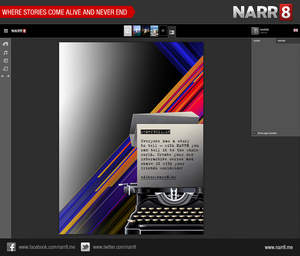 SAN FRANCISCO, CA -- (Marketwired) -- 06/10/13 -- NARR8, the free mobile app and digital publisher of motion comics and interactive novels, announces today the release of StoryBuilder, a multimedia-editing tool that lets anyone create their own interactive story.

The possibilities are endless with NARR8, which has launched its user-generated content (UGC) tool, StoryBuilder. This new feature will let fans and indie artists alike either choose from content provided by NARR8 or create their own original content by adding images, animation, sounds, and special effects to create unique stories to share on NARR8's 800,000+ user platform.

NARR8's news comes at a time when eBook sales have never been higher, with book publishers reporting that nearly 23% of their revenue comes from eBooks, rather than printed books, through last year, up 17% from the previous year. In the US alone, self-published eBooks have seen growth of 287% since 2006, with more than 235,000 self-published titles released last year, and studies show that eBooks are growing in popularity while print reading is declining in the face of growth in eBook readers such as the Amazon Kindle, which increased 33% last year.

"It has always been important to NARR8 to be able to assist talented artists and creators, most importantly our readers. By implementing 'StoryBuilder,' we are allowing our creative fans who wish to share their stories with our 800,000+ users all over the world. We're excited to continue evolving the NARR8 product and look forward to what this great addition will bring," said Founder Alexandr Vashchenko.

Raising the bar another notch, NARR8's new technology will let the company to further build its publishing platform by giving third parties an opportunity to create their own content products for mobile. Using StoryBuilder is easy and intuitive. The interface will offer different types of assets, such as audio clips, backgrounds, images, and simple instruments to create animations. Using these tools, writers, artists and musicians alike can create their own library of interactive stories in various genres. Tutorials will also be available to get new users up to speed.