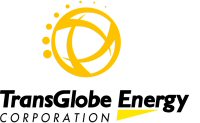 CALGARY, ALBERTA -- (Marketwired) -- 05/07/13 -- TransGlobe Energy Corporation ("TransGlobe" or the "Company") (TSX: TGL) (NASDAQ: TGA) is pleased to announce its financial and operating results for the three months ended March 31, 2013. All dollar values are expressed in United States dollars unless otherwise stated.


--  First quarter production averaged 18,001 Bopd (17,909 Bopd sales);--  First quarter funds flow of $36.0 million;--  First quarter earnings of $24.9 million (includes a $3.0 million    unrealized gain on convertible debentures);--  Spent $18.2 million on exploration and development during the quarter;--  Drilled 11 wells in the quarter resulting in 8 oil wells and 3 dry    holes;--  Two new Lower Nukhul discoveries in the Arta and East Arta Blocks have    added to the appraisal location inventory;--  Collected $75.2 million in accounts receivable from the Egyptian    Government during the quarter;--  Ended the quarter with $112.2 million in cash and cash equivalents;    positive working capital of $278.0 million or $167.0 million net of debt    (including convertible debentures).
A conference call to discuss TransGlobe's 2013 first quarter results presented in this news release will be held Tuesday, May 7, 2013 at 9:00 AM Mountain Time (11:00 AM Eastern Time) and is accessible to all interested parties by dialing 1-416-695-6616 or toll-free 1-800-766-6630 (see also TransGlobe's news release dated May 1, 2013). The webcast may be accessed at
http://events.digitalmedia.telus.com/transglobe/050713/index.php
.
FINANCIAL AND OPERATING RESULTS
(US$000s, except per share, price, volume amounts and % change)
                                                Three months ended March 31----------------------------------------------------------------------------Financial                                       2013       2012    % Change----------------------------------------------------------------------------Oil and gas revenue                          159,915    159,426           -Oil and gas revenue net of royalties          79,366     77,212           3Derivative gain (loss) on commodity contracts                                         -       (124)          -Production and operating expense              14,532     11,966          21General and administrative expense             7,100      6,688           6Depletion, depreciation and amortization expense                                      11,180     11,749          (5)Income taxes                                  23,921     21,585          11Funds flow from operations                    36,005     36,088           -  Basic per share                               0.49       0.49  Diluted per share                             0.44       0.48Net earnings                                  24,878     10,975         127Net earnings - diluted                        21,427     10,975          95  Basic per share                               0.34       0.15  Diluted per share                             0.26       0.15Capital expenditures                          18,193      4,472         307Working capital                              277,997    263,693           5Long-term debt                                17,097     57,910         (70)Convertible debentures                        93,842    105,835         (11)Common shares outstanding  Basic (weighted average)                    73,805     73,061           1  Diluted (weighted average)                  82,228     75,333           9Total Assets                                 672,675    648,012           4--------------------------------------------------------------------------------------------------------------------------------------------------------Operating--------------------------------------------------------------------------------------------------------------------------------------------------------Average production volumes (Bopd)             18,001     16,795           7Average sales volumes (Bopd)                  17,909     16,720           7Average price ($ per Bbl)                      99.21     104.78          (5)Operating expense ($ per Bbl)                   9.02       7.86          15--------------------------------------------------------------------------------------------------------------------------------------------------------