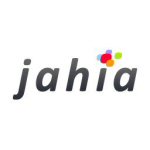 WASHINGTON, DISTRICT OF COLUMBIA -- (Marketwired) -- 05/07/13 -- Jahia, provider of next-generation open source CMS solutions, said today that executives Emmanuel Garcin and Elie Auvray will be featured speakers at the CMS Expo in Evanston, IL May 14-16.

Auvray will speak about "The New Digital Presence Paradigm".

He will focus on:


-- ways to combine to answer business and IT requirements simultaneously,-- the advantages of modular, standards-based, open platforms, and-- the importance of roles and each contributor's value in Web and mobile initiatives.
Garcin will talk about how new technologies are helping organizations transform their online presence in "
Build Your Business through Your Content
".
He'll discuss:
-- key trends in separation of CMS platforms and applications,-- the rise of content composite platforms, and-- predictions of whether full convergence of content technologies will soon be a reality.
Garcin and Auvray will join several other real-world, expert practitioners on the panel "Can Your CMS Do This?".
The group will speak about:
-- enterprise-level requirements,-- examples of today's most exciting CMS projects, and-- the real story about CMS platforms, including cost vs. capability comparisons.
Auvray is CEO and co-founder of Jahia Solutions Group. He has combined two professions (law and technology), so he understands convergence in content management where business people and tech specialists generate value together.
Garcin, vice president and general manager, Jahia Americas, has worked in software and content management for many years and was the vice president of Digital Publishing and CRM Solutions for Houghton Mifflin, a leading publishing company.
About Jahia
Jahia's next-generation open source CMS stems from a vision of enterprise application convergence where Web, document, social, collaborative and portal content are unified. Founded in 2002, Jahia counts global brands and government organizations like Abercrombie & Fitch, Ben & Jerry's, European Broadcasting Union, National Governors Association, HomeAway, and Shiseido among its loyal customers in more than 20 countries.
www.jahia.com
.


Contacts:
Jahia
Anne de Forsan
Marketing & Communication
+33607673038
adeforsan@jahia.com