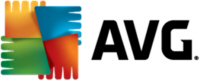 AMSTERDAM, NETHERLANDS and SAN FRANCISCO, CALIFORNIA -- (Marketwired) -- 05/07/13 -- AVG Technologies N.V. (NYSE: AVG), the provider of Internet and mobile security, privacy and optimization to 150 million active users, today announced the results of a survey of Canadian and U.S. mothers that explores mobile device and Internet use with their children. Based on the results, and just in time for Mother's Day, AVG offers moms five tips on how to provide kids a more secure digital and mobile lifestyle.

AVG's survey found that 71% of North American moms frequently share their devices with their children to help keep them occupied, and 41% of moms are educating their kids on mobile threats and scams - such as fake app stores, hijacked wireless networks, virus-infected ads and SMS phishing.

The survey revealed that 68% of mothers do not currently use any child safety measures on their mobile devices. In more than half of the cases of mothers who found inappropriate content on devices their children use, the material was pornographic or sex-related.

"AVG recognizes the vast educational and entertainment value the Internet and mobile devices offer today's kids," said Judith Bitterli, senior vice president. "We support allowing children to create and explore their own digital personas. However we also understand the variety of acute dangers that lurk in cyberspace and want to empower mothers to proactively protect their children's activities the same way they'd protect them crossing the street."

AVG offers moms the following five tips on how to navigate the mobile and online universe with kids:


1. Relax: you're in the majority: most moms give kids access to their mobile devices.2. Educate kids on online/mobile scams and threats.3. Control content with onboard software.4. Recognize there's more to childhood than cyberspace - and consider limiting the time kids spend online. Currently, only 37% of North American mothers say they are doing so.5. Talk to kids on your own terms about sex - and make sure they feel safe coming to you or another adult for perspective should they encounter content they do not understand.
Learn more about AVG's mobile security products.
About AVG Technologies (NYSE: AVG)
AVG's mission is to simplify, optimize and secure the Internet experience, providing peace of mind to a connected world. AVG's powerful yet easy-to-use software and online services put users in control of their Internet experience. By choosing AVG's software and services, users become part of a trusted global community that benefits from inherent network effects, mutual protection and support. AVG has grown its user base to 150 million active users as of March, 31, 2013 and offers a product portfolio that targets the consumer and small business markets and includes Internet security, PC performance optimization, online backup, mobile security, identity protection and family safety software.
www.avg.com
Keep in touch with AVG
-- For breaking news, follow AVG on Twitter at www.twitter.com/officialAVGnews-- For small business security trends analysis, follow the AVG small business blog at small-business.blog.avg.com-- Join our Facebook community at www.facebook.com/AVGfree-- Join our LinkedIn community at www.linkedin.com/groups?gid=2719797


Contacts:
Marshall Fenn Communications for AVG
Dustin Woods
416-962-3366
dustinw@marshall-fenn.com

Marshall Fenn Communications for AVG
Emily Armstrong
416-962-3366
emilya@marshall-fenn.com