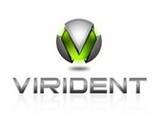 MILPITAS, CA -- (Marketwired) -- 05/06/13 -- Virident Systems Inc., the performance leader in flash-based storage-class memory (SCM) solutions, today announced the company will be speaking at EMC World on server side flash storage. EMC World is the premier educational forum for EMC customers, partners and IT professionals. This year's event will take place May 6 - 9, 2013 at The Venetian Resort Hotel Casino in Las Vegas, Nevada; right on the heels of Virident's announcement on the general availability of its FlashMAX Connect software suite. FlashMax Connect is the industry's first software suite to deliver a shared server-side flash storage tier. The suite extends the functionality of server-side flash storage solutions to provide an unparalleled flash-storage management layer.

Session Title: Virident Systems, Inc.: Server-Side Flash Storage

After this session you will know:

•FlashMAX Connect provides PCI express DAS performance with SAN high availability. •FlashMax Connect is the only solution fully integrated from hardware and flash management on up for highest performance and longest flash life. •How to cache, share, replicate PCIE flash storage with ultra-low latencies, long drive lifetimes, and unconditional high performance.

Day: Wednesday, May 8

Time: 11:30 a.m. - 12:30 p.m.

Room: Lando 4205*

Category:
Partner Solutions, Storage Platforms, FAST & Flash

Technical Level:
Intermediate

*Please note that the room is subject to change. Attendees should check the EMC World Mobile Application when arriving onsite just to confirm as that will have the most up to date information.

For more information on FlashMAX Connect pricing and availability, visit Virident at booth 509, or contact sales@virident.com.

About Virident Systems
Virident Systems is a leading provider of enterprise-class Storage Class Memory (SCM) solutions that deliver unconditional, consistent performance to data-intensive applications. The inherent advantage associated with this disruptive technology revolutionizes computing by speeding application response time and optimizing datacenter efficiency for new levels of ROI. Virident Systems is backed by strategic investors Intel®, Cisco® Systems, Seagate and a storage solutions provider, as well as Hercules Technology Growth Capital and venture investors Artiman Ventures, Sequoia Capital, Globespan Capital Partners, and Mitsui Global Investments. For more information, visit www.virident.com.

Virident, Virident FlashMAX, FlashMAX Connect and the Virident logo are trademarks of Virident Systems. All other products and services listed herein are trademarks of their respective companies.