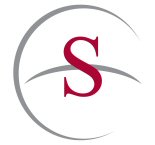 CALGARY, ALBERTA -- (Marketwired) -- 05/06/13 -- Effective January 1, 2013, Savanna Energy Services Corp. ("Savanna" or "the Company") (TSX: SVY) adopted International Financial Reporting Standard ("IFRS") 10, Consolidated Financial Statements. Adoption of the standard changed how Savanna accounted for its partnerships with Aboriginal communities, from 50% proportionate consolidation to full consolidation. As a result, the comparative figures included in this press release, have been restated. The changes on adoption of the new standard are described in detail in the Company's Q1 2013 management's discussion and analysis, under the heading "Accounting Policies", and in Note 4 of the Company's condensed consolidated financial statements for the three months ended March 31, 2013.

Savanna had a positive first quarter of 2013, generating EBITDAS(1) of $68 million on $237.9 million of revenue, despite muted North American demand levels relative to Q1 2012. Revenue increased by $65.3 million, or 38%, from Q4 2012 and increased by $3.2 million (1%) from Q1 2012. EBITDAS(1) increased by $37.2 million, or 121%, from Q4 2012, but decreased by $7.1 million (9%) relative to Q1 2012. Net earnings attributable to the shareholders of the Company were $27.8 million, or $0.32 per share, in Q1 2013 which is up significantly from the $3.2 million ($0.04 per share) in Q4 2012, but down from the $35.2 million ($0.41 per share) in Q1 2012.

Oilfield service demand levels in North America were lower in Q1 2013 versus Q1 2012 as a result of overall economic uncertainty, lower relative oil commodity pricing in Canada and continuing low natural gas prices. The demand decreases led to lower relative utilization and decreased pricing in both drilling and well servicing in North America compared to Q1 2012. Offsetting this were, additional TDS-3000™ drilling rigs in operation, substantial increases in revenue from Australia, and a significant increase in Canadian oilfield rentals revenue, all of which contributed to higher overall revenues in Q1 2013 compared to Q1 2012. Unfortunately, decreased day and hourly rates for Savanna's services in North America magnified the impact of lower utilization on operating margins versus Q1 2012, despite higher overall revenue in the quarter. Higher operating expenses relative to Q1 2012, particularly labour costs in North America, also contributed to lower overall operating margins, EBITDAS(1) and net earnings compared to Q1 2012.

Compared to Q4 2012, utilization and pricing in Canada increased in Q1 2013 as customers executed on their winter programs. With the up-tick in activity Savanna benefited from the crew retention costs incurred in Q4 2012 by being able to crew rigs more quickly. In addition, the Company benefited from a full quarter of operations for the oilfield accommodation buildings acquired in December 2012. The number of revenue days in Australia increased from Q4 2012 as well, despite wet weather and cyclone activity in the quarter, which resulted in higher operating margins quarter-over-quarter. In the U.S., utilization and pricing in Q1 2013 remained flat relative to Q4 2012, however, variable costs per day decreased significantly in that same time period, improving overall operating margins quarter-over-quarter.


Financial HighlightsThe following is a summary of selected financial information of the Company:(Stated in thousands of dollars, except the number of shares and per share amounts)         Three months endedMarch 31                                             2013      2012 Change----------------------------------------------------------------------------OPERATING RESULTSRevenue                                           236,886   233,701      1%Operating expenses                                155,168   146,073      6%Operating margin(1)                                81,718    87,628     (7%)Operating margin %(1)                                  34%       37%EBITDAS(1)                                         67,987    75,067     (9%) Attributable to shareholders of the Company       65,709    72,688    (10%) Per share: diluted                                  0.76      0.85    (11%)Net earnings                                       29,619    37,022    (20%) Attributable to shareholders of the Company       27,767    35,194    (21%) Per share: diluted                                  0.32      0.41    (22%)Weighted average shares outstanding - diluted (000s)                                            86,494    85,342--------------------------------------------------------------------------------------------------------------------------------------------------------CASH FLOWSOperating cash flows(1)                            66,283    71,710     (8%)Acquisition of capital assets(1)                   24,536    48,081    (49%)Dividends paid                                      5,589         -    100%--------------------------------------------------------------------------------------------------------------------------------------------------------                                                  Mar. 31   Dec. 31FINANCIAL POSITION                                   2013      2012----------------------------------------------------------------------------Working capital(1)                                140,850    94,125     50%Capital assets(1)                               1,151,117 1,145,554      0%Total assets                                    1,407,130 1,338,489      5%Long-term debt                                    261,913   249,939      5%--------------------------------------------------------------------------------------------------------------------------------------------------------