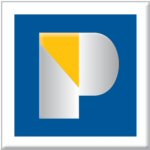 TORONTO, ONTARIO -- (Marketwired) -- 05/06/13 -- All figures are in Canadian dollars except where noted.

North American Palladium Ltd. ("NAP" or the "Company") (TSX: PDL)(NYSE MKT: PAL) today announced the operating, development, and financial results for the first quarter ended March 31, 2013.

Summary


--  Produced 38,654 ounces of payable palladium at a cash cost per ounce(1)    of US$490;--  Realized palladium selling price of US$730 per ounce, giving a palladium    operating margin of US$240 per ounce, or US$9.3 million;--  Revenue of $47.1 million;--  Adjusted EBITDA(1) of $7.5 million;--  Invested $38.1 million in capital expenditures at the Lac des Iles    ("LDI") mine, of which $31.7 million was invested in the LDI mine    expansion; and--  2013 operating and capital expenditure plans under review by new    management.
"There is significant value to be unlocked at LDI, and I am encouraged by LDI's future cash generation potential," said Phil du Toit, President and Chief Executive Officer. "My initial review of operations reaffirmed the potential that I saw when I accepted the role as CEO, but also identified some challenges as well as opportunities for improvement in areas such as strategic mine planning, cost optimization and project execution. This is a critical year for our transition and it will certainly not be without its challenges. We have a plan to unlock the high potential value of LDI, but this plan is contingent on a successful completion of a financing, therefore we are currently evaluating financing opportunities."
Lac des Iles Operations
Q1, 2013 Production
In the first quarter of 2013, the Company's LDI mine produced 38,654 ounces of payable palladium at a total cash cost of US$490 per ounce(1).
During the first quarter, 540,694 tonnes of ore were mined at LDI, of which 245,656 tonnes came from underground sources (with an average palladium grade of 4.1 grams per tonne), and 295,038 tonnes came from surface sources (with an average palladium grade of 2.4 grams per tonne). During the first quarter, the LDI mill processed 503,585 tonnes of ore at a combined average palladium mill head grade of 3.3 grams per tonne, at an 80.1% palladium recovery rate, and at a total cost of $57 per tonne milled.
In the first quarter, capital expenditures at LDI totaled $38.1 million, of which $31.7 million was spent on the LDI mine expansion (including: $10.4 million on shaft sinking and infrastructure to extend the shaft 225 metres to the 670-metre level; $4.3 million on level access and vertical development; $4.0 million on surface and underground construction; $2.5 million on procurement; $1.9 million on parts and maintenance; $1.3 million on capitalized exploration expenditures; $2.9 million on general and administration, indirects and equipment charge-backs; $2.3 million for capitalized interest, and $2.1 million for other development costs). The Company also spent an additional $6.4 million on capital, including $5.5 million for the tailings management facility ("TMF").
2013 Forecast Review
At the end of the first quarter, the new Chief Executive Officer and the Chief Financial Officer embarked on a detailed review of the Company's 2013 operating plan, as well as the life of mine plan for the Offset Zone. The review is expected to be completed by the end of the second quarter, however preliminary findings identified some negative trends in operations and capital expenditures that are currently being assessed.