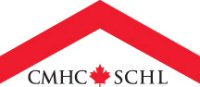 OTTAWA, ONTARIO -- (Marketwired) -- 05/06/13 -- Canada Mortgage and Housing Corporation (CMHC) today released its 2012 Annual Report, highlighting the Corporation's role in contributing to a stable housing finance system and in promoting an efficient housing market.

"Providing a detailed examination of CMHC's performance in 2012, this report includes in-depth information on CMHC's mortgage loan insurance and securitization activities that have promoted an accessible, competitive and stable mortgage market throughout Canada," said Karen Kinsley, President and Chief Executive Officer of CMHC. "At the same time, the quality of the loans in our insured portfolio underscores our ongoing commitment to robust underwriting and risk management practices."

CMHC helps ensure the stability and efficiency of Canada's housing finance system by managing its mortgage loan insurance and securitization activities in a responsible, commercially viable manner, while minimizing risk to Canadian taxpayers. CMHC does this while continuing to be the only insurer of loans for large multi-unit rental properties, including nursing and retirement homes. In addition, a significant percentage of CMHC's high ratio homeowner units are in rural areas and smaller communities. Together, these types of loans made up 47.2% of CMHC's total rental and high ratio homeowner business in 2012.

In 2012, the mortgage loan insurance activities accounted for most of CMHC's net income of $1.716 billion. Over the past 10 years, CMHC has contributed $17 billion towards improving Canada's fiscal position.

CMHC's strong underwriting practices and sound mortgage loan insurance portfolio are reflected in the 2012 results. The total insurance in force, which represents the aggregate exposure of the mortgage loan insurance activity, stood at $566 billion as at December 31, 2012, virtually unchanged from the beginning of the year, and within CMHC's $600 billion limit.

The majority of borrowers of homeowner loans have high credit scores, and the average borrower equity in CMHC's insurance portfolio is 45%, up slightly from last year. Other key figures show mortgage loan insurance losses on claims decreased by $85 million to $532 million in 2012. In addition, the arrears rate of 0.35% is low and the trend is declining. This is in line with the industry rate as reported by the Canadian Bankers Association.

CMHC follows prudent risk management practices as set out by the Office of the Superintendent of Financial Institutions (OSFI), with CMHC maintaining more than twice the minimum capital required by OSFI for its mortgage loan insurance activities.

In 2012, CMHC was tasked with administering the legal framework for Canadian covered bonds. CMHC's securitization activity also contributes to a competitive mortgage market and the stability of the financial system. A total of $119.5 billion in securities backed by insured residential mortgages was guaranteed by CMHC in 2012, benefitting both large and small lenders.

The Federal government, through CMHC, also provided some $2 billion in support of housing programs in 2012, including $1.7 billion in federal funding in support of close to 594,000 households living in existing social housing, including Aboriginal peoples both on and off reserve. As well, $367 million was invested in affordable housing programs in 2012, and since the inception of the Investment in Affordable Housing Framework in 2011, more than 136,000 households are no longer in housing need.